Qatar National Bank launches new Open Banking platform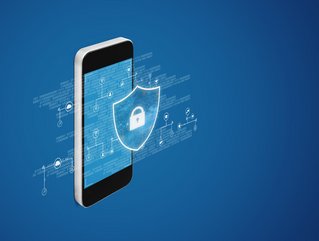 Qatar National Bank (QNB) is broadening access to its open banking platform, opening it up to the bank's customers, partners and the country's fintechs
Qatar National Bank (QNB) has announced the launch of its Open Banking platform for a wider audience including the Bank's customers, partners and emerging fintechs in Qatar.
Recognised as the largest financial institution in the Middle East and Africa, QNB is the first bank in Qatar and one of the first in the region for launching Open Banking services. With this enhanced API infrastructure, the bank will provide a unique banking experience to its customers allowing them to access its core banking systems securely.
Announcing the launch, Adel Al-Malki, General Manager QNB Group Retail Banking, stated "QNB have been exploring the space of Open Banking since much earlier; our partnership with Ooredoo on the Ooredoo Money is a classic example for both open banking and FinTech partnership in providing financial services for the masses.''
''We implemented this almost 10 years ago and it has now become a case study where wallets operated by a telecom has access to multiple banking facilities like virtual IBAN, Virtual MasterCard, Payroll Solution, Local and International Remittances and other services. It is important to note that these products offered by QNB and Ooredoo are first of their kind in the region, and at times in the world", he added.
Driving innovation in the financial technology sector
Open banking is a practice that allows banks and third-party financial service providers, such as budgeting apps and cash flow management tools for businesses, secure access to your banking and other financial data. The changing consumer demand, fueled by changing lifestyle habits, are requiring organisations to provide seamless customer experience in every interaction.
Khalid Ahmed Al-Sada General Manager Group Corporate and Institutional Banking, said: "We are actively exploring potential regional and global partnerships with the advocates of Open Banking solutions. Beyond regulatory compliance, our goal is to enrich our corporate bank e-channels with Beyond Banking Value-Added services. We strongly believe that with the arrival of Open Banking a new digital collaborative financial ecosystem started to emerge globally, where banks together with their new partners can unlock further synergies and drive innovation faster. The ultimate goal of Open Banking is to increase efficiency, enrich functionality and put user experience to the next level."
Open Banking can deliver a variety of benefits to customers such as, offering them the flexibility to use their bank accounts for payments without relying on credit/debit cards to facilitating access to a single financial portal. With customer consent, financial data can be shared securely with third parties, which in turn can then lead the way for better customer insights and tailored financial instruments.