PNC to buy BBVA's US subsidiary for US$11.6bn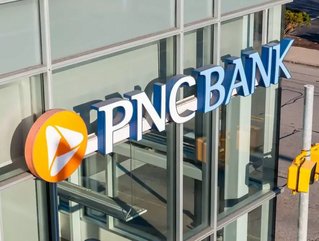 Bank holding company PNC has reportedly struck an $11.6bn deal with Spanish BBVA to buy the latter's subsidiary in the US...
Bank holding company has struck an $11.6bn deal with Spanish to buy the latter's subsidiary in the US.
The entity in question - BBVA USA Bancshares - is headquartered in Texas, possesses $104bn in assets and operates across 637 branches.
With a long-standing heritage of 175 years in the sector, PNC has managed to establish a strong presence in 21 states and focuses on retail banking, asset management, and corporate and institutional banking. 
BBVA (Banco Bilbao Vizcaya Argentaria) shares a similarly enduring market legacy (163 years) and remains one of the largest financial institutions in the world. Currently focused on developing the digital economy, the company is the on the Nasdaq sustainable debt market.
Strengthening and expanding
Added to its existing presence in the US, this acquisition will see PNC claim a commanding presence in 29 of the country's 30 largest markets.
William S. Demchak, PNC's Chairman, President and CEO, made it clear that the acquisition represented not just a chance for the company to expand its presence in North America but also strengthen its business by absorbing BBVA's expertise.
"This transaction is an opportunity to navigate our future from a position of strength, accelerating PNC's national expansion strategy while drawing on our experience as a disciplined acquirer. 
"We are excited to bring our industry-leading technology and innovative products and services to new markets and clients, leveraging our mutual commitment to building diverse 
and high performing teams and supporting the communities we serve," he said.
Meanwhile, BBVA Group Executive Chairman Carlos Torres Vila stated that the deal was beneficial not only for PNC but for his company too:
"This is a very positive transaction for all sides. PNC has recognised the great value of our unique client franchise and of our great team in the US, who will be part of a leading financial services group in the country.
"The deal enhances our already strong financial position. We will have ample flexibility to profitably deploy capital in our markets strengthening our long-term growth profile and supporting economies in the recovery phase, and to increase distributions to shareholders."  
The final agreement is expected to be completed by mid-2021.