OpenText: NatWest's selfie service highlights importance of partnerships and customer focus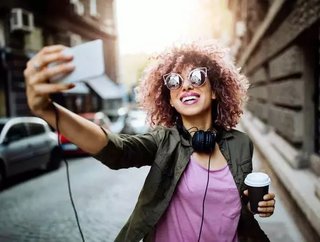 This week, UK high street bank NatWest announced that customers will be able to open an account with a selfie. The bank will use biometrics and AI to...
This week, UK high street bank NatWest announced that customers will be able to open an account with a selfie.
The bank will use biometrics and AI to match a selfie with a customer's image on their photo ID, negating the need to come into a branch or post official documents.
NatWest's announcement follows a successful pilot involving 60,000 customers, which the banks says showed a significant decrease in fraudulent applications. While NatWest is cited as the first high street bank of its size to offer a selfie option in the UK, it is used by Metro Bank as well as digital banks Monzo and Starling.
The service is delivered through a London-based fintech called HooYu, highlighting the importance of high street banks partnering with technology companies if they are to survive.
NatWest's Chief Digital Officer Fran Woelders said the service fills a gap needed by busy customers increasingly in need of convenient retail banking. "We know customers want to be able to open account at a time and a place that suits them and not have to worry about precious ID documents going missing in the post, or taking time out of their day to go to a branch," said Woelders.
SEE ALSO:
"That's why we're making it easier, safer and faster to open and access accounts, allowing customers to get on with the things that matter," he added.
Sean Durkin, Head of Enterprise for UK and Ireland at enterprise information management software company OpenText, said it's easy to see the appeal for consumers. "There is something 'cool' or futuristic about being able to open a banking account with a selfie," he commented. "As the first major high street bank to offer this, NatWest provides us with another example of a company tapping into innovative technologies, such as artificial intelligence, to deliver the fastest and most friction-free customer experience possible.
"It's clear proof that these types of technologies are gaining momentum in society. And, it's no wonder – they help brands to drive revenue, better provide for their customers and increase customer loyalty."
The service also reflects heightened consumer expectations in a tech-led market in which banking services are not just compared to those of other banks, but to technology companies and other user experiences too.
"Today's digital generation are used to streamlined, instant services. For businesses in any sector, getting the brand experience right is key to forging a loyal relationship. The secret to creating a special customer journey lies in analysing data to really understand what will improve the customer experience," Durkin continued.
"Brands are increasingly recognising that consumers have a preference for feast and flexible services and that artificial intelligence could provide a way to meet these expectations. NatWest's new process has the potential to offer a phenomenally smooth customer experience for those looking to open a new bank account – going one step further than some of the more 'gimmicky' customer experience concepts which don't necessarily add value."