OpenPayd Founder on BaaS Trends & new Marketplace Challenges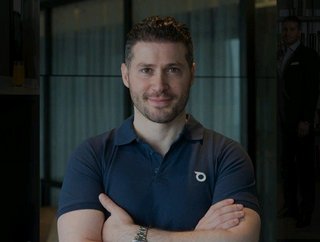 Dr Ozan Ozerk launched OpenPayd in 2018 and provides BaaS solutions to the banking sector and fintechs
Dr Ozan Ozerk is the dynamic founder of OpenPayd. Following a decade spent in medicine, during which he worked as an emergency room physician, Ozerk moved into the fintech industry in 2015 and launched his company in 2018.

OpenPayd is headquartered in London and has offices in the Netherlands, Bulgaria, Turkey, Singapore, Malta, Hong Kong, Brazil and the USA. The fintech provides Banking as a Service (BaaS) solutions to businesses.

We caught up with Dr Ozerk to find out his thoughts on the latest changes in the BaaS space.

Q: What is BaaS's current positioning in the marketplace?
"Regulated, top tier BaaS providers are dominating the market, with the assurance of licences, regulation and agile technology, and the convenience of white label and bespoke offerings available to their users.
As traditional financial services providers become increasingly frustrated with legacy banking infrastructure, we're also seeing increasing market segmentation when it comes to BaaS."
Q: What new developments are happening in the space?
"The biggest development in the BaaS space is partnerships; they're on the rise, and the use cases are virtually endless.
With little appetite for risk or overhauling legacy infrastructure, traditional banks are turning to BaaS providers to accelerate, modernise and broaden the scope of their services. Fintechs, on the other hand –whilst no stranger to innovation and risk—often don't have the financial means to offer BaaS alone."
Payments providers are turning to BaaS providers to speed up payments processing. BaaS providers can enable them to issue unique IBANs to their clients, and give them access to accounts, FX, international and domestic payments, acquiring and open banking services globally.
Digital token exchanges are turning to BaaS providers for access to real-time payments, like SEPA for euro-denominated deposits and withdrawals, as well as the automation of critical back-end functions such as reconciliation."
Q: How does BaaS fit into new plans and developments for Central Bank digital currencies and decentralised finance?
"BaaS is bridging the gap between legacy and alternative payment methods. As the future of money shifts, with the emergence of CBDCs and collapse of cash, adoption is the next hurdle.
To enable mass adoption, crypto and defi platforms need to be able to connect to traditional rails. As leaders in the evolving payments landscape, it is the role of BaaS providers and platforms to facilitate access to new financial infrastructure for the masses."
Q: Outline three main trends currently re-shaping the BaaS space
Embedded Finance – Embedded finance offerings continue to rise in popularity among financial and non-financial services brands alike. Fintechs and consumer retail vendors alike are under shared pressure to meet user expectations whilst remaining competitive. The solution? BaaS.
Real Time Payments – With almost 60 instant rails globally, the technology needed to deliver payments between parties in a matter of seconds, has advanced in leaps and bounds. BaaS providers are the crucial facilitator for financial institutions and fintechs to offer their customers access to real-time payments rails and banking and payments services, globally.
Super Apps – Although the concept of a super app isn't new, in Europe, we're still in the early days of their adoption. Super apps built on embedded banking infrastructure are an example of the fact that now any app can become a super app if they want to, and have total control over what shape their offering takes over time, without being solely responsible for building and managing the tech, thanks to BaaS providers."
Q: What does the future of BaaS look like to you?
"BaaS use cases will explode significantly as traditional industries look to open up new digital delivery channels; give businesses access to tools and services from which they were previously locked out; and enable consumers to enjoy a huge range of new, exciting, and genuinely useful products with finance at their heart.
BaaS provides the underlying infrastructure needed to launch new embedded finance propositions, which is why we're seeing (and will continue to see) such growth within the industry. We'll start to see new intuitive ways to make financial services disappear into the background and the focus will shift to building seamless experiences for the end user."