Olu Akanmu, CEO OPay Nigeria, talks emerging fintech markets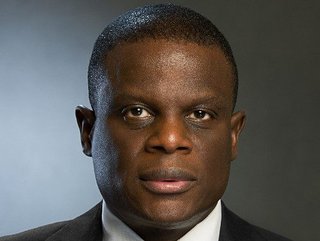 We caught up with Olu Akanmu, CEO – Nigeria OPay, who shares his unique perspective on an emerging fintech industry in Africa and the region
Olu Akanmu is the president and CEO – Nigeria of OPay, one of Africa's leading fintech companies. An experienced commercial leader with an unusual diversity of experience in consumer goods, manufacturing, healthcare, telecommunications, and financial services, he has a deep wealth of cross-industry innovative experience that has proved invaluable to the organisations he's worked with. Now heading up one of the fastest-growing finserve entities in the region, he gives is his unique perspective on financial inclusion and building trust in new markets.


Q: You've spent many years working as a high-level executive in the telecom and banking sectors. Now you're working at the intersection of the two industries, with OPay. What prompted you to become interested in fintech?
Financial technology brings the strengths of technology (of which telecommunications is a key backbone) and finances together to solve big social problems that neither finance nor technology on their own could solve. Digital technology, combined with mobility, radically lowers transaction costs in financial services and makes markets more efficient. For Africa in particular, with the large problem of social and commercial exclusion and large informality, digital technology riding on mobile telecom infrastructure unlocks the potentials of excluded markets with innovative business models, enabling us to create businesses that truly combine profits with purpose. I have been privileged to have worked at executive levels in both industries, evolving naturally into leading a fintech business at the convergence or intersection of both industries.
Opay is particularly an attractive place to work because it is a purpose-driven business, a financial inclusion business (55% of Nigerians do not have a formal bank account), that addresses the need of the large underserved and excluded Nigerians, whether individuals, small business or micro-merchants. OPay seeks to bring them into the formal financial system, connecting the large underserved and excluded Nigerian population to bigger life opportunities through its financial rails, thereby enabling prosperity to be more widely shared among Nigerians while also creating wealth for our investors.
Q: Opay has made great strides in improving financial inclusion in Africa. What are the most effective strategies for other fintech firms to reach similar milestones?
The commendation should go to my colleagues who did a lot of the work before I joined. The valuation trajectory of OPay however has six important lessons for other fintech firms with similar valuation goals. They are as follows;
Find digital business models that serve large excluded or underserved markets with the potential to scale rapidly and unlock these large uncontested markets. That is the story of the large footprint of merchants and agency banking that Opay has built.
Innovate, experiment, and find a product-market fit in the market you elect to serve. When you find a product-market fit or a market gap, resource, blitzkrieg, and scale rapidly.
Start simple, scale, and expand in modular ways to adjacent markets, leveraging the technology, market access, and relationships that you have built at market entry.
Build complementarity and synergies in your market moves. For example, our merchant offline and online acquiring businesses, agency banking, and our digital wallet businesses have large complementarities, which will continue to be stronger as we scale, even more, building an ecosystem and platform business that integrates all our commercial play.
Collaborate with the larger ecosystem to provide innovative services to your customers. We have diverse services on our app from bill payments to gaming to entertainment that we provide through our partners for example which gives our customers diverse reasons to use their digital wallet every day.
Overall, be led by the purpose to solve social problems that innovatively unlock the potentials of markets at scale. Africa has large social problems of exclusion or undeserving of millions by traditional commercial business models. A great social purpose inspires, attracts great talents, and retains them while rallying the organization for sustainable social impact beyond the transactions of a single day.
Q: If you could give your past self-advice to be a better executive in the financial industry, what would it be?
The advice I would give my past self to be a better executive would be to strengthen and build strong networks on a global scale. Markets and country situations are closer than the distances that separate them. The opportunity to learn from international networks and transport those learning to local markets to solve problems and also export those learnings to one's international network to create bigger value is huge in a more closely integrated world. It has never been more true that the power of ideas is not just about what you know but it is amplified several times by who you know.
The other advice would be to be constantly curious about emerging technologies, understand their potential to disrupt and act early enough to take advantage of those technologies either as an entrepreneur or in one's career. The biggest returns tend to go to those who act early to take advantage of these emerging technologies. This rule will continue to be true.
Q: How fast is the digital finance ecosystem progressing regionally – and can you give us some examples?
Digital finance is growing exponentially in Africa. Payments rails locally and cross-border are growing, providing the backbone for other digital financial services like lending, investments, and commerce to reach underserved and excluded populations. Progressive regulations promoting competition, innovation, and interoperability have helped the growth of the digital finance ecosystem ensuring that innovative start-ups have their spaces to grow side by side with incumbent financial players. The Pan African Payment and Settlement System (PAPPS) was recently launched to promote more seamless cross-border payments in Africa to support the vision of Africa as an integrated market through the Africa Continental Free Trade Zone.
There however remains the challenge of accelerating and promoting a more inclusive digital identity across the region as the fundamental foundation of an inclusive financial system that enables everyone in the region to participate in the financial system no matter who they are and where they are. Digital identity must be a social and human right for every citizen that our ecosystem has to deliver which will unlock huge economic growth and more widely shared prosperity in Africa. An inclusive and more accessible digital identity will help our economies in Africa to deal with the pervasive challenge of informality, large informal economies with all its inefficiencies of fragmented markets and high transactional costs. Good progress is being made on this subject with governments across the region championing digital inclusion working in collaboration with innovative players in the ecosystem.
Q: Why is it important from an ESG perspective that your company's core business is around delivering digital banking services to underserved communities? And what statistics can you share with our readers in this regard?
For us at Opay, social impact is inherent and not tangential to our business model. Financial inclusion, building the financial rail that connects everyone in our market to the opportunity of the digital world to pay and receive payments, to borrow, save and invest, to collect payments for their business online and offline, that is our reason for being. We enable everyone in our markets the freedom to prosper, no matter who and where they are, no matter their social or geographic situation in life.
We leave no one behind in connecting to and prospering from the opportunities of the digital world. Only 45% of Nigerians have formal bank accounts as of 2020 and less than 5% have access to credit from formal financial institutions. The social and commercial impact of bringing the next 50 million Nigerians into formal financial systems, increasing access to credit for households, SMEs, MSMEs, and smallholder farmers are huge.
Our commercial markets will get bigger and serve many more people while being more efficient at the same time as digital financial services bring down transactional costs and unlock excluded market opportunities at low cost to serve, creating more widely shared prosperity for everyone. This is our mission, our reason for being at OPay, the reason why we wake up every day to push new frontiers of financial inclusion. OPay is replicating this across many markets in Africa where we have expanded operations.
Q: How will you prepare OPay for the future, especially when it comes to technologies like artificial intelligence and big data?
That future is here already. We use AI and machine learning to develop targeted offers and propositions to customers on our digital wallets on lending, savings, and our investment products. We are investing, even more, to strengthen our capacities in this area to make our platforms ever more smarter and intelligent to deliver a great user experience to our customers.
Q: What difficulties does the lack of knowledge around smartphone usage create? And how do you overcome these challenges?
The issue with smartphones in Africa is not about knowledge. It is about affordability and access. For example, in Nigeria, smartphone penetration is about 48%. With a very youthful population that are essentially digital natives, smartphone usage is growing and this is also helped by the penetration of pre-owned phones. Affordability, even at this, however, remains a major constraint. For Africa, this makes the USSD channel access to services on non-smartphones very critical to reach many more people. Because USSD is critical to access and financial inclusion, it is also critical that USSD services must be affordable to the markets where its social impact is biggest. Regulations in Africa must recognise potential market failure problems in USSD services where the social returns of affordable USSD services significantly outweigh the private returns of its producers at current commercial prices and correct for such potential market failure.
Q: What is next for OPay in the coming five years?
OPay will be a key player in lifting millions of Africans to prosperity over the next five years across several countries and markets where we are operating. We shall connect millions of Africans through our financial rail to a bigger life and commercial opportunities within their countries and across the border in Africa and to the world. While payments are the initial rail that we are building across Africa, several other life-changing financial, lifestyle and commerce services shall ride on the OPay financial rail across Africa, working with ecosystem partners to unlock the bigger potential of Africa for its people. We at OPay look towards the next five years with a lot of excitement.