Nubank launches its own cryptocurrency with Polygon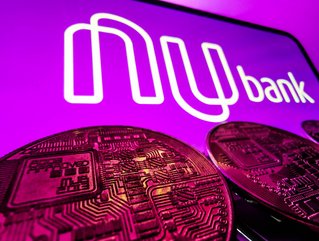 Nubank has announced the creation of Nucoin, its own cryptocurrency on the Polygon blockchain network as part of the challenger bank's DeFi strategy
Nubank has announced the creation of Nucoin, its own cryptocurrency on the Polygon blockchain network as part of the challenger bank's digital currency strategy

Nubank, one of the largest digital financial services platforms in the world with over 70 million customers across Latin America, has announced the creation of Nucoin, its own cryptocurrency on the Polygon blockchain network.
With an official release taking place in the first half of 2023, the challenger bank's tokens will be distributed free of charge to customers and will serve as the basis for the creation of a groundbreaking rewards program in Brazil.
Adhering to common practices in blockchain projects, Nubank will invite around 2,000 customers to participate in the use process and dynamics related to Nucoin. The selection will be made during the months of October and November and will include the most engaged in NuCommunity, an online space dedicated to dialogue with customers, and in the use of the company's products and services.
They will discuss ideas in an exclusive area in NuCommunity - Nubank's dedicated customer services question platform. In this phase, more than feedback, the proposal is to explore a decentralized process of product creation, characteristic of Web3.
Nubank's goal in developing its own cryptocurrency is to offer customers benefits such as discounts and perks as they accumulate Nucoins.
Nubank creates Nucoin with Polygon
Nubank chose to enter into a partnership with Polygon Technology as part of the development process of Nucoin. Polygon is the Ethereum scaling blockchain that enhances the functionality of Ethereum while retaining the base layer's security and decentralization.
An agreement between the parties will see Nubank use Polygon's technology and technical support for the evolution and expansion of the new cryptocurrency.
Speaking about the news, Fernando Czapski, General Manager for Nucoin at Nubank, explained; "We are opening a door to the future. Nucoin is a new way to recognize customer loyalty and foster further engagement with Nubank products. This project is another step ahead in our belief in the transformative potential of blockchain technology and to democratize it, even more, going beyond the purchase, sale, and maintenance of cryptocurrencies in the Nu app."
Sandeep Nailwal, Co-founder of Polygon, said: "One of the largest digital banking institutions in the world offering its own cryptocurrency is a strong testament to the utility blockchain and crypto have to offer."
He continued; "Nubank's customer loyalty rewards program, powered by Polygon, will deliver the transformative benefits of blockchain technology to its customers, whilst acknowledging the shift happening in the traditional finance space."
Czapski added, "Nubank was born to simplify the financial lives of customers, who are at the heart of everything we do. Nucoin is yet another way of recognizing the 70 million users who trust our products by bringing some of them to be part of the creation process. We want to break paradigms and revolutionize the way companies reward people who use their services.".