NOW Money raises $7m in capital for Gulf digital expansion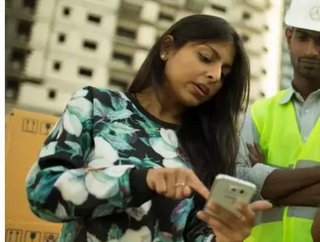 The UAE-based fintech provides banking solutions for low-paid migrant workers...
A new UAE-based fintech, , has secured $7m in capital for expansion following a successful funding round led by Anthemis Exponential Ventures.
The Dubai-based company, which has become a main GCC banking solution for the nation's large population of low-income migrant workers, was founded in 2016 and uses mobile banking technology to provide accounts, low-cost remittance and a wide range of other financial services to the migrant worker demographic. 
The fintech operates through a cooperative network. NOW Money partners with businesses to provide an end-to-end digital payroll solution for workers. Every company has access to a payroll portal to transfer employee salaries and other financial-based rewards and every employee is issued with a contactless-enabled Visa card and receives their salary directly into the NOW Money app.
Gulf expansion plan
The innovative solutions provided by NOW Money have been embraced by consumers and businesses alike in the UAE, where there is a large population of underserved people. 
According to reports, the raised funds will be used by NOW Money, to enter the Saudi marketplace, with plans already in place to open an office with new staff in Riyadh. The company will also develop its products and services and will continue its growth strategy in the UAE. 
Other investors in the fintech include Knuru Capital, Wamda, Commercial Bank of Dubai, Accion Venture Lab, DIFC FinTech Fund, and Hambro Perks Oryx Fund. NOW Money has also received investment from Expo 2020 and Visa. 
Speaking about the latest funding drive, NOW Money co-founder Ian Dillon explained, "This funding is a si gnificant milestone for NOW Money. We are eager to build on our progress to date and realise our vision of creating a world where everyone has instant access to financial services they can, and want, to use. The investment has brought us the financial support needed to scale our expansion plans across the GCC, as well as strategic value and partnerships from each of our investors."
Fintech services
Alain Dib, CEO of Knuru Capital said the fintech had made fina ncial transactions far easier for both businesses and employees. "We were impressed by how NOW Money has solved many challenges and pain points, working with numerous stakeholders and partners to now be in a position to scale dramatically and bank millions of unbanked. We are very excited to be part of the journey."
Katharine Budd, co-founder of NOW Money agreed but pointed out that initially, reception to the fintech's services were lukewarm. "When we started NOW Money in 2016, our mission was clear; simplify the world's financial services. Initially, we were met with skepticism about a digital financial service, but the success of mobile money in South and East Asia gave us faith that mobile banking would be a sustainable solution for the millions of people who find themselves overlooked by traditional Middle Eastern banking options. We are excited to expand our team and build our customer and partnership base to truly democratise financial services and make money easy, for everyone, every day."
Vica Manos, Partner at Anthemis Group pointed out that one of the most imp actful actions a company can take is to provide fair and sustainable access to finance. "NOW Money does exactly that," she said "By opening up financial services to some of the most deeply left-out individuals, we're confident that Katharine, Ian and the rest of the team can achieve genuine impact, changing the face of financial services in a region that right now is showing tremendous promise."
Dillon continued, "There is no venture capital better placed than Anthemis Exponential Ventures to have led this deal, especially alongside other such high calibre Western and Middle Eastern funds. Two of our key partners, Commercial Bank of Dubai and Visa, have also played a critical role."