Monzo launches its newest bank account: Monzo Premium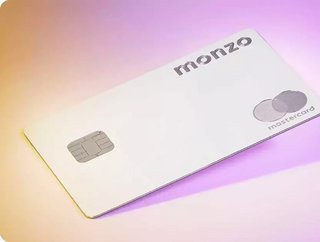 Leading UK neobank Monzo has announced the official launch of its latest bank account option: Monzo Premium...
Leading UK neobank Monzo has the official launch of its latest bank account option: .
The company, which placed sixth in our , is demonstrating, despite some initial downturns , a steadfast dedication to product development and exploring monetisation opportunities within its customer base. 
Dubbing Premium "banking that makes a statement", Monzo's new offering is available to those between the ages of 18 and 69. Featuring a £15 per month bank maintenance fee (with a six-month minimum term), the account offers the following exclusive features:
A white steel card
1.50%/1.49% AER/Gross on account balance up to £2k (inclusive of savings pots)
Phone insurance for devices worth up to £2k, as well as any accessories under £300 in value
£600 of fee-free every cash withdrawals every 30 days when travelling abroad
In addition, customers will receive discounted airport lounge features, consolidated summaries of financial activity from other bank accounts, credit score tracking, transaction monitoring capabilities and much more.
Innovating modern bank accounts
Arriving relatively swiftly after the launch of , the company is continuing to explore new, tech-advanced methods of giving users control and visibility over their money. 
With traditional banks of innovation's importance to retaining customers in the new post-COVID dynamic, the sector is likely to witness still further developments from Monzo and its competitors. 
It should be noted that, although persisting travel restrictions could limit the appeal of Premium's travel insurance and enhanced fee-free withdrawal aspects, some commentators believe that establishing strong early could pay dividends in the 'new normal'.
Apparently developed over a two-year period, Mike Hudack, Chief Product Officer, Yahoo! that the moment was "right" to launch the new product, particularly in light of Plus' positive reception (50,000 sign-ups in its initiative month).
"Our focus is on building things that people love and are sustainable," he stated. "Obviously, we want to build a business that lasts for centuries, that is also incredibly important to me."
Image credit: Monzo