Monzo and TrueLayer use open banking to protect customers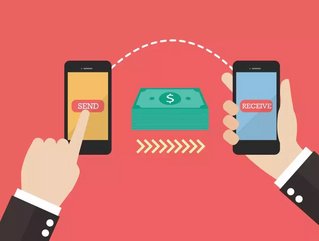 Digital bank Monzo and open finance tech expert TrueLayer have partnered to create a new 'gambling block' for vulnerable customers...
first instigated a 'block' feature for its app in 2018, apparently to meet the demand of customers who wished to tackle issues related to gambling addiction.
Subsequently, 275,000 of its five million users have reportedly activated the function and less than 10% have deactivated it. However, the evolution of payment methods for online gambling using open finance tools has meant that prior protections are no longer robust enough. Monzo's collaboration with is an attempt to redress the balance.
Protecting vulnerable customers
The previous incarnation of Monzo's protection would block payments to particular 'merchant codes' (assigned on card platforms like Mastercard or Visa) linked to gambling companies. 
This still works well, however new methods for payment, such as those powered by open banking, bypass the protection by dispensing with a card platform intermediary and allowing a direct consumer-bank authorisation. 
Through an enhanced API, TrueLayer can overcome this issue by notifying Monzo any time a user with gambling restrictions on their account attempts to pay with open banking. TrueLayer described the solution as "relatively straightforward", yet with the potential to have a significant impact in helping those who require support. 
Making gambling more responsible
Following a from Monzo's new CEO earlier this week, it appears that the leading digital-only bank is taking a firm stance on making gambling a more managed activity.
"We believe the government should take the opportunity afforded by the [2005] Gambling Act review to make sure every consumer in the UK can access these blocks, regardless of who they bank with.
"These tools are simple to build, proven to work, and will help protect hundreds of thousands of people."
the gross gambling yield in the UK last year was roughly £14bn, with 31% of the population gambling on a weekly basis. As such, talks about how best to protect consumers in an age where digital payments make the activity easily accessible are .
TrueLayer of the Monzo partnership with a positive affirmation, "By enabling the right types of protections for all players, gambling can remain a purely social activity, rather than one with life-altering negative effects."