Mobile money app Monese partners with Veriff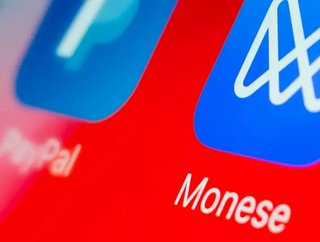 The global identity verification provider Veriff, will provide Monese with an additional security layer
The London-based European mobile money fintech, Monese, has announced its partnership with Veriff, a global identity verification provider.
According to reports, the partnership was motivated by Monese recognising the need for enhanced security for its digital banking services. The collaboration will provide an additional layer of safety and security for the mobile money app.
Monese, which was launched in 2015 by Estonian entrepreneur Norris Koppel, was the UK's first mobile app alternative to incumbent banks, and currently offers services for mobile money accounts across 31 countries. 
Veriff is an Estonia-based technology company focused on identity verification that has seen rapid growth over the past 18 months. In April, it secured US$69mn in a Series B funding round led by investment firms IVP and Accel.
Cybersecurity and fintech
The spate of data breaches in recent weeks is driving companies to seek cutting-edge technologies to fortify their platforms against hackers who use malware and ransomware to infiltrate and steal customer data. Identification fraud is also on the rise.
The partnership with Veriff will see enhanced security solutions integrated into the onboarding and authentication processes of Monese's platform, to verify the identities of Monese users and help the company meet KYC (know your client) requirements. 
The integration will also speed up and improve the accuracy of user screening, thus helping to prevent identity fraud. 
Monese customer base
The majority of the banking fintech's customers work in the gig economy, are self-employed, or living in a different European country to that in which they were born, and are not therefore well served by mainstream banks.  Monese has filled a gap in the market by providing access to flexible financial services and support.
Customers can deposit salaries, set up Direct Debits or standing orders, and use their account as a savings platform. Monese also allows users to link their PayPal and Avios accounts to their Monese accounts and pay via Apple Pay and Google Pay.  
Competative market for fintech
Speaking about the new partnership, Janer Gorohhov, co-founder and chief product officer of Veriff explained, "This partnership with Monese strengthens our position in the UK's highly competitive digital banking market. We're excited to aid Monese in its mission to provide access to fair, flexible financial services and support while minimising friction as we simultaneously expand our organisation's footprint in the UK via our customer base and team." 
Atul Choudrie, Chief Commercial Officer at Monese,  said the move would improve customer services and increase protection against fraudulent behaviors. "At Monese, we help people build sustained financial resilience, by providing access to fair, flexible financial services and support."
He added, "Working in partnership with Veriff, we are unlocking new possibilities in delivering a safe and efficient onboarding experience that will help us reach more customers."