Maveric Systems: Solving banking's transformation challenges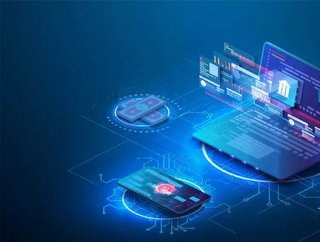 Headquartered in Chennai, India, Maveric Systems is an engineering company focused exclusively on optimising banking with digital technology...
Since it was founded in 2000, has championed digital transformation with the understanding that every organisation's journey is different. The company is now present in 15 countries from North America to Europe and APAC.
"Maveric has been focused on solving some of the challenges with regards to banking transformation over the last 20 years," explained Ranga Reddy, CEO, when FinTech Magazine spoke with him. 
"Somewhere around 2015 onwards, we started to see banks largely focused on what are called 'multi-channel oriented digital banks'. Therefore, Maveric Systems is focused on combining three core competencies, namely digital, data and core systems."
Providing services during the pandemic
The company has managed to maintain focus across the customer spectrum - from startups to regional leaders and even global leaders - and always sticks to its core banking verticals. As such, Reddy claims, it has been able to negotiate the disruption of COVID-19 with relative ease.
"The effect of the pandemic has been lessened here; in fact, Maveric Systems will actually be seeing a 15% rise in revenue as compared to 2019."  
The explanation appears to reside in that well-established trope of successful business: find a gap in the market and fill it with a quality-driven service, "We always thought that we should maintain our services to be very selective and decided to sell a solution that we could own and which solves specific problems." 
Recognising trends in banking
When considering the prevalent trends in banking today, Reddy proffers Open Banking as something creating a revolution in the industry's own identity. A favoured approach by many startups and fintechs in the market, Open Banking's ability to facilitate a new customer-bank relationship and reduce reliance on legacy technology is significant.
"Leading banks are making significant investments in this area, and even enlisting the help of fintechs so that they don't need to reinvent themselves while still running a bank. Rather, they can invest and create new opportunities as they go."
This evolution, Reddy continues, is fitting at a time when customer classifications are moving beyond "three or four" segments and splintering into as many as 20. 
Assisting emerging technology
When seeking to assist the emergence of new technologies in banking, Maveric Systems considers three primary aspects:
How to maximise revenue
How to minimise cost
How to maintain compliance in an ever-changing regulatory environment
Although the number of unbanked adults in India remains (190 million), Reddy is certain that the country will only gain stature as a financial hub, particularly in the lending space (SME, retail, corporate, etc). Existing technology will need to be leveraged in a smarter way by banks to achieve this, but Maveric Systems is primed to assist this transformation.
"Running banks smarter is also dependent on getting more leadership in enabling their cloud initiatives. We are going to get more and more integrated domain led solutions that bring domain digital, data, and quality engineering competencies into the solutions that banks need."