Mambu partners with Visa for card processing capability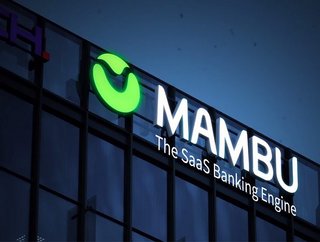 Mambu has formed a strategic partnership with Visa to make use of Visa DPS ad its card processing capabilities for Mambu's SaaS platform
Mambu, the world leader in SaaS cloud banking platforms, has entered into a partnership with Visa so that it can offer card processing services to its SaaS platform.
Mambu launched in 2011, and currently fast-tracks the design and development of almost any type of financial offering for banks of all sizes. It also caters to fintechs, lenders, telcos, and retailers.
The move will see the Berlin-based banking solutions fintech make use of Visa DPS. The agreement is a global collaboration, and will facilitate Mambu's customers with a frictionless connection to Visa DPS for end-to-end card issuing and processing.
The partnership with Visa DPS extends Mambu's product partnerships marketplace. With payment services being a critical part of financial institutions' offerings, the integration will help increase access and business opportunities across all regions.
According to reports, both companies are aligned in terms of improving interconnectivity to meet the growing demand for fintechs along with incumbent financial institutions. Mambu is developing an integration to Visa DPS that will give institutions more flexibility in offering new card products and services to their customers.
Demand for card service processing
Currently, Mambu's composable approach means that independent components, systems, and connectors can be assembled in any configuration to meet business needs and end user demands. The company's 900-strong workforce supports 230 customers in over 65 countries.
Speaking about the new card processing collaboration with Visa, Kevin Trilli, Chief Product Officer at Mambu explained, "Customer demand for card services is growing rapidly, whether it is incumbent financial institutions or fintechs. Strategic partnerships and interoperability of service providers offer the best value, choice, and flexibility for clients, whether they are embarking on digital transformation or scaling a new card programme. This is a major step to bringing more simple, transparent, and connected services to any company offering financial services.
He continued, "We're creating an opportunity for our customers to transform, scale and achieve operational excellence with this integration. Institutions can create their unique customer payment card experiences on Mambu, regardless of whether it is a deposit or loan account and get it rapidly to market. They can then leverage the issuer processing capabilities of Visa DPS to deploy new products and solutions for their customers. This partnership will enable our customers to create powerful, digital-first payment solutions and experiences."
Todd Brockman, SVP, Global Head of Issuing Solutions, at Visa added, "Today's banking and payment landscape requires agility, and an architecture that can easily adapt to the rapid pace of innovation in our industry. We're excited to bring our modern API-based processing capabilities to Mambu's growing marketplace of composable payment solutions and believe our collaboration will create tremendous value for our clients and their cardholders."