Lithuanian fintech under investigation for Wirecard fraud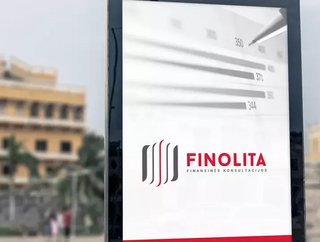 Wirecard collapsed last year after revelations of a $2.3bn discrepancy on it's balance sheet with forensic investigations linking it to Finolita
A Lithuanian fintech is under investigation by prosecutors for possible involvement in the Wirecard scandal. 
According to reports, prosecutors suspect UAB Finolita Unio, a payments company, was involved in the theft of $121.3m from Wirecard shortly before its demise. Evidence suggests the funds were moved to Wirecard Group's former second-in-command Jan Marsalak, who is now a fugitive.
Wirecard collapse
Wirecard collapsed in June 2020 after the $2.3bn deficit was discovered in its accounting sheets. Experts and legal investigators believe the money was re-channelled out of the beleaguered bank when insolvency proceedings were imminent.
Public prosecutors are investigating the matter involving UAB Finolita Unio, which is suspected of having handled at least some the siphoned funds, and documents confirming the transactions were  reportedly submitted to the Financial Times.
Information suggests that a percentage of a $123m loan from Wirecard was channelled into a payments subsidiary of Finolita's owner. The payments were then processed by the fintech company and moved to Marsalek, the former COO of Wirecard, who is now wanted by Interpol.
So far, Finolita's CEO, Danas Obliskevicius, has refused to comment on the matter. However, he told the FT that the fintech company had cooperated with law enforcement agencies and the Bank of Lithuania regarding the matter.
Finolita involvement with Wirecard
Founded in 2013, Finolita is classified as a "one-stop-solution" that is used by merchants requiring global banking services. It also states in its terms and conditions that "high-risk" customers are welcome to use its flexible services. 
The company was granted a licence from the Lithuanian central bank to carry out payment transactions and issue, distribute and redeem electronic money in early 2019. 
Information from the Central Bank shows the licence remained valid 12 months following news of the Wirecard scandal, with no regulatory action being taken against the lender.
Finolita, which was founded in 2013, was acquired by Senjo Payments Asia, which was one of Wirecard's outsourcing partners in Asia, in 2017.
Reports suggested that outsourced operations in the APAC region made up 50% of the group's revenue and all of its profits. However, the majority of  Wirecard's Asian operations were revealed to be scams in 2020. 
Last year, investigators in Singapore raised a criminal investigation into Senjo's activities. By Spring of 2020, Senjo and its sister companies had borrowed $425m from Wirecard, inclusive of the $123m loan in March 2020 to its subsidiary, Ocap, which filed for insolvency in December 2020. 
Forensic accountants found the $123m was moved to an account with Finolita account, prior to $42m was deposited to Marsalek. Evidence suggests he used the money to partially restore money he had borrowed from Wirecard chief executive Markus Braun's family office years earlier.
The plot thickens as information gleaned from the investigation shows that Braun used the $42m to repay cash he had borrowed from Wirecard in early 2020. However, the balance of the missing $82m of Wirecard's loan to Ocap has yet to be recovered. 
Embezzlement and Wirecard
The discovery is yet another chain of events in the unfortunate demise of Wirecard. More forensic investigations revealed that in 2019, the bank contracted Finolita as a "merchant settlement platform customisation" project. Emails submitted to the FT showed Wirecard agreed to pay $1,214 per hour of work, paying for more than 1,000 hours.
The incident was raised by a member of Wirecard's compliance team as highly inconsistent and earmarked because the services were not adequately detailed while the hourly rate was unusually high while prosecutors are investigating other invoices they have described as "questionable".
Implausible costs
According to the FT, Oliskevicius said the cost of developing the platform for Wirecard was $802 per hour. But this rate did not include the hardware and rent it needed to accommodate the contracted work with Wirecard. 
But a former Dubai-based Wirecard manager currently in police custody, told prosecutors that the Lithuanian fintech did not provide any services in return for the funds - a claim Oliskevicius disputes.
Fintech in Lithuania
News of the scandal comes following data that shows Lithuania is a burgeoning hub when it comes to fintech. In 2020, reports revealed that the number of fintech companies in the Baltic nation rose to 250. 
Lithuania's fintechs are growing in areas including:
Digital banking

Personal finance

Open banking
Experts predict the fintech sector will generate over one thousand new jobs in the next 12 months and that new regulations and incentives will increase Lithuania's competitive edge in the fintech space.
The Bank of Lithuania is also working on an innovative new framework to circumvent risks from providing digital financial services, as it works toward more risk-based and real-time insights in the sector.
In relation to the Finolita/Wirecard case, it issued a statement saying, "We are closely monitoring and analysing the activities of market participants both in Lithuania and abroad, including the Wirecard case."
Munich prosecutors have so far declined to comment.