Jack Dorsey launches in-house bank through Square Inc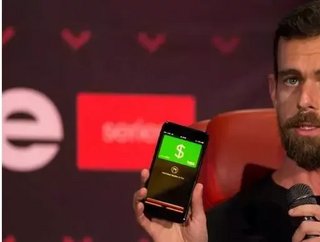 Twitter mogul Jack Dorsey's fintech company Square Inc, has launched its own in-house bank...
Square Financial Services - a new in-house bank and subsidiary of Square Inc, opened for business this week.
The operation is the culmination of a year's work, following Square Inc's announcement to open its own bank back in March 2020.
Jack Dorsey, CEO and co-founder of both Twitter and Square Inc, spearheaded the initiative, which launched following the completion of the charter approval process with the Federal Deposit Insurance Corporation (FDIC) and the Utah Department of Financial Institutions.
The new facility will enable Square to, "operate more nimbly in an increasingly crowded fintech market" reported .
Square Financial Services is classed as an industrial bank, which means it will offer limited financial products and will begin by underwriting and originating business loans for Square Capital's existing lending product - previously facilitated through a third-party bank partnership.
The move positions Square as a formidable competitor to industry leaders such as PayPal, which also provides merchant services and business lending in partnership with a bank.
Square Financial Services products
Currently, the Salt Lake City-based bank is operating independently as a managed subsidiary of Square Inc. Its services range from deposit products and business loans to sellers using point of sale and card reader facilities.
The main demographic targeted by the bank will be small to medium-sized enterprises (SMEs) and the new bank will enable Square Inc to diversify its revenue streams by bringing new services and products to existing customers.
Underserved banking populous
Fintech has seen an upsurge in both customer usage and service adoption, as well as new startups since March 2020 and the start of the pandemic.
According to a December 2020 study by , fintech firms in areas including digital asset exchanges, payments, savings, and wealth management reported growth in transaction numbers and volumes of 13% and 11%, respectively.
The same study noted that fintech services are instrumental in relieving poverty and boosting economic growth in areas that have a greater proportion of underserved populations. "Fintech innovations are helping reduce the cost of providing services, making it possible to reach more people, and reducing the need for face-to-face interactions, essential for keeping up economic activity during the pandemic."
However, while many fintech firms are providing products and services traditionally offered by banks, such enterprises are rarely afforded bank status. Instead, fintechs collaborate with third-party banks to offer services such as small-business loans.
Real time data analytics
Currently, Square analyses real-time data on sellers' transaction histories to manage loan payments and underwriting. The company claims to provide a streamlined application and approval process that is superior to most incumbent financial institutions. Lending capital is also an extension of the business.
The real-time data analytics, says Square, enables it to lend to businesses that wouldn't be considered by a traditional bank. Square also claims it has a better record of lending to minority-owned businesses than incumbent banks.
According to reports, Square handled 57,000 loans during Q4 of 2020 totalling $254m and also managed an estimated $857m in Paycheck Protection Program loans to over 80,000 small businesses.
Square's stock saw a rise of 5% following the bank's launch yesterday, and according to a statement by Square's CFO, She said that by opening its own bank, Square will be able to, "serve our customers as we continue the work to create financial tools that serve the underserved."