How COVID-19 will transform banking workforce culture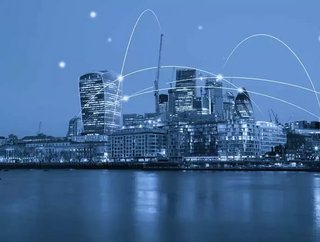 The global coronavirus pandemic could see banks make profound and permanent changes to their organisational structures, says McKinsey Financial service...
The global coronavirus pandemic could see banks make profound and permanent changes to their organisational structures, says McKinsey
Financial services leaders face a pivotal moment, says McKinsey in an April 2020 article. 
The impact of the global COVID-19 pandemic has been far-reaching. To date, says McKinsey, banks and financial institutions have focused on the provision of essential services.
This, it says, has struck a fine balance between upholding the quality, customer service and security standards necessary, and prioritising the care of banking employees. 
Reshaping the norm
Those choices, and the efforts to meet that balance, were driven by rapid decision making that was necessary in the short term from financial leaders. 
There was, says McKinsey, little consideration for the longer-term implications to organisations. 
However, leaders now must consider long term sustainability. McKinsey explains that the organisational and operational decisions that must be taken will have a profound impact on those employed in the finance and insurance sectors prior to COVID-19. 
It adds: "The choices they make today will define the industry's approach for years to come, with a generational impact on how it cares for its workers."
For example, maintaining the highest quality of customer experience, particularly when it comes to dealing with customers who are distressed or experiencing financial difficulty, can also be damaging to the wellbeing of employees. 
Similarly, losing the notion of the 'physical workplace', such as brick and mortar bank branches, can raise questions as to how fairness and equity is handled. 
In such an environment, says McKinsey, HR must act as a strategic partner. This function should be tasked with forward planning so as to stay ahead of the crisis and adjust to potential changes. 
SEE MORE:
Core actions
McKinsey expects banks' reactions to be typified by four key actions. These, it says, will place them in the best position to respond to any upcoming challenges. 
Commit to guiding principles on employees' wellbeing: This will form part of the wider reshaping of the business model. Guiding principles for banks and employees should include placing health and safety first, applying care more broadly, ensuring total transparency, and balancing consistency with equity. 

Bring forth agile methods of working: Lockdown across banks' technology and operational footprints has proved challenging, says McKinsey. Now, they must look at decisions that will fundamentally change their ways of working. This will include better planning and a clear prioritisation of the days and months ahead; resilience in delivery and training. The latter could include microskilling, upskilling and employing new talent. 

A new approach to incentives and performance management: Required as leaders are increasingly finding that in the current, and possible post-COVID-19 environment, existing performance management and incentive structures are no longer relevant.

Maintaining culture in a rapidly changing environment: Essential. Traditional cultural norms are threatened by COVID-19, says McKinsey, and a remote working model heightens the challenge. Banks should pressure-test to ensure that the critical aspects of an organisation's culture are resilient, as well as understand that products and lines of defense are communicating effectively. 
Read the full article by McKinsey here.
For more information on all topics for FinTech, please take a look at the latest edition of FinTech magazine.
Follow us on LinkedIn and Twitter.