Grasshopper's CEO, Mike Butler, on digital banking trends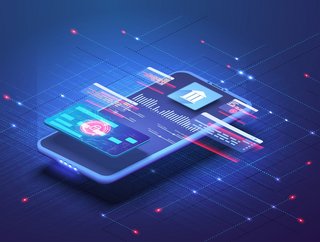 We spoke to Mike Butler, Grasshopper's CEO, about digital banking tools and new trends across the industry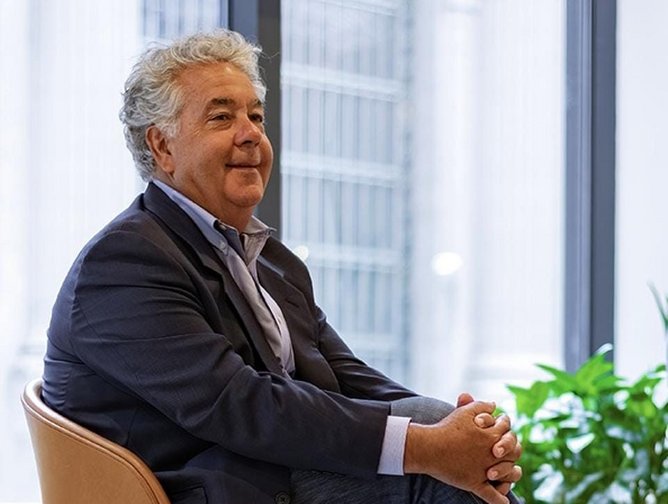 Can you tell me about Grasshopper?
We're a client-first digital bank focused on serving small businesses and the innovation economy. We pride ourselves on providing outstanding client service, along with banking tools that are designed to meet the specific needs of small businesses, startups and the venture community. We like to think of ourselves as a tech company with a banking charter - that is, our team has a deep understanding of the latest fintech developments to go along with their banking knowledge.
Earlier this month, we announced the relaunch of our digital banking platform and several new lines of business we've added. Some of the new technologies we unveiled include banking as a service (BaaS) capabilities, digital deposit account opening, and digital checking accounts with a Visa debit card designed for startups and small businesses. We're really excited to start bringing these solutions and more to the innovation economy.
What is your role and responsibilities at the company?
As CEO, I set the culture and oversee the long term direction of Grasshopper, as well as the daily ins and outs of building a company and introducing new products and business lines. My goal is to help build Grasshopper into one of the leading tech-forward banks, rooted in a core venture business and supporting the innovation economy. Leading Grasshopper is an exciting challenge in bringing digital banking tools to small businesses and startups that really need them, and that have often been overlooked by traditional banks. My role allows me to do what I'm most excited about: embracing technology to improve banking practices.
Of course, my job would be impossible without having such a strong team around me. We've built a group of people at Grasshopper who are experts in their given fields and passionate about technology, banking, and providing outstanding service to our clients. A big part of our culture is empowering our team to make decisions using the expertise and experience they all have. This practice is critical for building a successful business: everyone at the company should feel confident, capable, and empowered to make decisions.
If you weren't in fintech, what industry would you have chosen to work in, and why?
I love banking, but if I wasn't here, I'd be in healthcare. I'm fascinated by the revolution of science and technology that's improving our health today. I'm passionate about people using technology in innovative ways to make the world a better place - the speed with which the healthcare industry responded to the challenges of the past two years has been inspiring for me to witness. With the help of technology, healthcare and pharmaceutical workers were able to accomplish things that used to take years in the span of a few months. I'm also fascinated by the mindset you need to adopt to be a leader in the healthcare field. It requires a different set of leadership skills than the ones we need in banking and fintech.
What is one of the best pieces of advice you have ever received?
Truthfully, the best piece of advice I've ever received was from my father, who told me to not let my wife get away and marry her immediately. From a business perspective, though, the best advice I've gotten is simple: work hard, play hard, have fun. If you're having fun, it's not a job, and if you're having fun every day, that means the people around you are having fun too. When the whole team is having fun, everyone's performance is better.
What do you see as the biggest emerging trends in the Fintech industry?
The biggest trend I'm seeing in fintech right now is the opportunity for challengers to emerge in the small business banking space. Part of the reason I'm at Grasshopper today is that I think small business banking is the next great area for fintech disruption. Interest in digital banking tools exploded among small businesses during the pandemic, and traditional banks have been slow to react to this change. At Grasshopper, we see a real opening to win over small businesses by providing them with tailored, nimble solutions that big banks can't.
I'm also excited by the developments in BaaS, and being part of that evolution in the industry. As we know, every company wants to be a fintech these days, and BaaS is a huge part of that shift in how businesses think about the services they offer. I think we're only going to see BaaS increase in popularity for the foreseeable future.
What can we expect from Grasshopper in 2022?
After our relaunch, we're really focused on delivering the new banking technologies and services we've developed to small businesses and startups. Across all lines of business, we now operate in the fields of the tech and innovation economy, small and midsize business (SMB), fintechs via a BaaS and Commercial API Banking platform, with additional solutions for SBA, commercial real estate and yacht lending. A lot of these lines of business are new to Grasshopper, but we have an experienced team working to meet customers where they are and help us gain a foothold in these markets.
We also want to be constantly innovating, just like our clients are. We'll create new products and solutions to meet the needs our clients have, and we'll form partnerships with industry-leading fintechs to ensure our offerings are as strong as possible. We know we have a big year ahead of us, and we're excited to keep Grasshopper at the forefront of the digital business banking industry.