Five banks that are transforming payments in Malaysia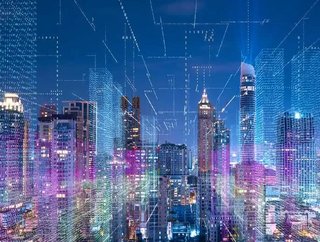 With reference to TouchnGo's 2019 report, FinTech takes a look at a country with a burgeoning payments and wallets presence: Malaysia Fast facts about...
With reference to TouchnGo's 2019 report, FinTech takes a look at a country with a burgeoning payments and wallets presence: Malaysia
Fast facts about Malaysia:
Population of 32.6 million 

52% of the population is insured 

4.6 ATMs per 10,000 adults

41% of the population has savings

75.9% smartphone penetration
Malaysia has a thriving fintech industry and this growth is set to continue. To provide an insight into this vastly changing industry, here are five C-suite executives from major Malaysian banks to comment on the current climate. 
1. HongLeong Bank 
HongLeong Bank is one of Malaysia's largest banking groups. Its CEO and Group MD, Domenic Fuda, expressed his thoughts on the transforming climate of finance: "We no longer view digitalisation as initiatives; across retail and business banking as well as in human resource, talent and sustainability areas, raising our customers, employees and stakeholders' digital engagement has simply become "business-as-usual" for the Bank." 
In 2019 the bank introduced eToken with biometric authentication for businesses, as well as piloting a collaboration with WeChat to launch WeEat. 
2. RHB 
"RHB has always viewed the Fintech world as an opportunity to collaborate," said Jambugesvarar Marimuthu, who has been acting CDO since 2014. "As such, we have always worked closely with various fintechs, ranging across P2P financing, aggregators, accounting solution providers and various others."
In 2019 the bank launched two major initiatives: the launch of a dynamic credit card with a CVV code as well as a new mobile banking app.
3. MayBank
Michael Foong has held the role of Group Chief Strategy Officer and CEO-Maybank International since 20011. MayBank is another bank that has also recently launched a new credit card with CVV code along with a new banking app. 
"As we continuously embrace new technologies in today's digitalised environment, it is crucial that banks and fintech players continuously find ways to collaborate in championing sustainable growth," he said.  
4. Public Bank 
"We can expect digitalisation to continue to be top on the agenda of the banking industry," said Dato' Chang Kat Kiam, Deputy Chief Executive Officer. Kat Kiam has an exceptional experience, having worked at public bank since 1975, across all aspects of the firm. 
He continues: "Banks are expected to continue leverage on financial technology to reinvigorate financial services to create greater value for the stakeholders, and to promote a more inclusive financial system to reach all segments of the community." 
Since then, May Bank has been the first to adopt DuitNow's Universal Payments QR, while also launching a new mobile banking app. 
SEE MORE: 
5. CIMB Bank
Effendy Shahul Hamid, CEO Group Ventures and Partnerships, said: "Clearly there is now going to be new competitors in town. It's happening in Hong Kong, soon in Singapore and I'm sure Malaysia is next. I think these new players are not just new competitors in banking as we know it, but I do believe they will bring added capabilities to off-takers of financial services." 
CIMB has had a lot of success over the last 12 months. In 2019 it secured over 500,000 customers in the Philippines in just six months thanks to its digital-only bank. In addition to this, CIMB teamed up with Axiata to deliver new finance solutions to over 70,000 SMEs.
For more information, see the Fintech Malaysia report here 
For more information on all topics for FinTech, please take a look at the latest edition of FinTech magazine.
Follow us on LinkedIn and Twitter.