FinTech's five favourite digital banks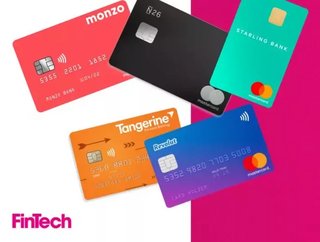 FinTech Magazine shares five of its favourite digital banks that are disrupting the payments industry today. Monzo Monzo is everywhere and i...
FinTech Magazine shares five of its favourite digital banks that are disrupting the payments industry today.
 
Monzo 
Monzo is everywhere and it doesn't seem to be losing momentum in its growth. While many are wary of the challenger bank for this reason, it continues to top a number of rankings. Along with Revolut and N26, the card featured in Linkedin's FinTech50 this year. Monzo took 11 months to achieve its first million members, eight months for the second million and four months for the third. At this rate of acceleration, it would not be unreasonable to predict that the mobile-only bank will achieve 5mn by the start of 2020. As of September 2019, over £18bn has been spent across all accounts, with over 5,000 people signing up every week.
The company's bright pink cards enable users to complete transactions instantaneously. Monzo is compatible with Apple Pay, and customers can pay friends via Bluetooth without obtaining their bank details, making for an overall safer transaction. This card gives its users ways to control spending like never before. In October of 2019, users could lock their pots for the month to avoid spending. Monzo also has a block feature for gambling, which was a tremendous success with over 140,000 individuals using it. According to an interview with Wired, Tom Blomfield hopes to move onto a junkfood block.

 
Starling
Starling has taken the UK by storm, winning Best British Bank and Best Current Account 2019, ranking in Forbes' best banks of 2019 and generating an average of 4.5 on Trustpilot. Founded in 2014 by Anne Boden, the fintech has soared to unicorn status and as of today has 1mn accounts.
A major feature of this bank is its types of accounts. While it has the classic personal, Business and joint accounts, it also has a Euro account, particularly helpful to businesses and individuals as Brexit approaches the UK. Euros can be transferred seamlessly between personal and business accounts. This account is protected by its own IBAN and covered up to GB£85,000.
Tangerine
We don't just love Tangerine for its bright orange colour, the Canadian challenger bank is making tracks across North America. Tangerine Bank, a subsidiary of ScotiaBank (the third largest financial institution in Canada), was acquired in 2012, making it one of the oldest digital banks to reach prominence in the last few years. With the backing of a larger bank, Tangerine offers users a wider range of services than the traditionally specialised offerings from independent banks. 
The bank offers Smooth wallet integration between accounts and Apple Pay, Google Pay and Samsung Pay. It also provides easy deposit of checks simply by taking a photo of the cheque; high interest savings accounts; and free access to Scotiabank's 3,500+ location ABM network. The Tangerine website also provides a search engine on where to find these locations. 
In addition to this, we love that the bank has Café locations dotted around Canada in Downtown Toronto, Toronto North, Vancouver, Montreal and Calgary, where customers can go and speak to specialists with any queries or issues.
SEE MORE:
N26
The German challenger bank N26 makes the list of our favourites. Founded by Valentin Stalf and Maximilian Tayenthal in 2013, the N26 Mastercard was officially launched in 2015. Since then the challenger bank boasts a customer base of over 3.5 million across 24 European countries. The bank has started its expansion to the US and opened its New York office in July 2019.
The user really does have centralised control with this challenger bank, as they can set withdrawal limits, travel updates and card freezing and unfreezing, all from the app. The card owner can receive real-time statistics of expenditure, organised into categories, as well as separate places to hold money within the app for a particular savings goal. This feature is similar to Monzo's 'pots,' and allows a better control of finances. 
In addition to this, N26 is soon to launch its new product, Shared Spaces. Currently in Beta mode for selected customers, Shared Spaces is a new product designed to consolidate finances between joint accounts without the need for a joint account. Designed to improve flexibility, the product can be used for splitting bills and rent, sharing the cost of a gift and saving for a group holiday for up to 10 people. 
Revolut
Revolut was founded by Vlad Yatsenko and Nikolay Storonsky in July 2015 and is another UK-based disruptor shaping the payments scene. With an estimated 600,000 people a month opening an account, today it has more than seven million customers worldwide and has handled over 350 million transactions.
The card does not charge fees on a majority of its services and has been considered the best bank to travel abroad with. It allows transactions for free in over 120 countries. It has other cool features, such as access to airport lounge passes via the app, donations to charities and the buying and selling of cryptocurrencies. 
On cryptocurrencies, Revolut enables the changing of 29 currencies into five cryptos – Bitcoin, Litecoin, Ethereum, Bitcoin Cash and XRP. The service also provides real-time cryptocurrency graphs illustrating current rates and price alerts.
In today's news, it was announced that investor Martin Gilbert is joining Revolut as its non-executive chairman.
For more information on all topics for FinTech, please take a look at the latest edition of FinTech magazine.