FinTech profile: Yolt - the smart money app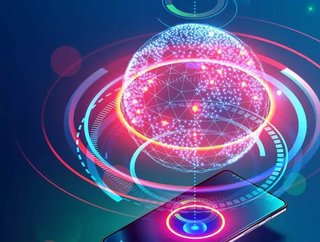 Yolt allows users to track and manage their bank account activity through an innovative mobile app...
Yolt was born out of a simple mission: to give everyone the power to be smart with their money.
The fintech, which launched in the UK in 2017, does this through innovative technology and a collaborative approach.
According to CEO Frank Jan Risseeuw, "we built Yolt to enable people to experience the power of open banking for themselves".
With that in mind, Yolt believes that money - and managing that money - shouldn't be difficult, or be a bore. Rather, it should be simple, intuitive and use technology, smart insights and tools.
The Yolt proposition is based on Open Banking, which revolves around giving greater power to the customer.
In short, instead of banks owning banking data, this is owned by customers, giving them the power to share it with licensed third parties.
Open Banking also means that licensed providers - like Yolt - can sync a customer's bank accounts using secure APIs.
Yolt: smart money in action
Yolt was formed as a venture of ING Bank NV.  
Since its launch in 2017, the company has spread to more than 500,000 users and launched in Italy and France.
The company's app - available on the Apple Store and Google Play - lets users spend, stay on track and reach specific financial goals.
Having one central financial app ends 'app juggling'. Through Yolt, users can log in and see all their accounts - including Nationwide, Santander, Barclays, Lloyds, Bank of Scotland, Halifax, RBX, Natwest and Ulster Bank.
In total, Yolt users can sync and view more than 77 current accounts, savings accounts, credit cards and pensions and investments.
Understandably, hosting such data means that security is paramount.
Accordingly, Yolt provides bank-level security that ensures customer information is guarded and protected.
This includes state-of-the-art encryption technology and identity verification.
Yolt users must unlock their app using a PIN, fingerprint or FaceID and, because of Open Banking, the company never stores login credentials on its servers.
Other features of Yolt include:
Smart balance - overall balance is shown as a smart balance, which tells users how much of their money will go on bills and shopping, as well as how much will be left for other uses.

Average spending reports - all data is hosted in one place and shows average spending. This allows users to set realistic spending targets and assess financial progress.

Contactless payments - Yolt is to introduce a dedicated payment feature, Yolt Pay, that will allow the moving of money between accounts, and the ability to transfer it to friends and family. Yolt Pay is currently in the beta testing phase.

Progress tracking and budget setting - Yolt enables the setting of monthly budgets and tracks progress against these budgets.