Fintech is embracing the digital banking revolution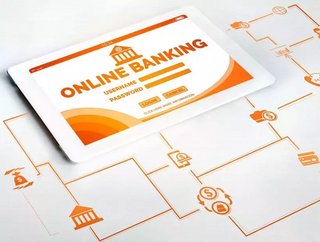 The launch of new banking regulations will expand the industry, say experts...
The launch of new banking regulations will expand the industry, say experts
Fintech companies are finding greater opportunities to enter the digital banking sector, after leading financial centres announced they will introduce "new regulatory frameworks" for neobanks. The Far East is heading the charge, with Hong Kong, South Korea, Malaysia, Taiwan and Singapore awarding new licences for digital banks. 
The new regulatory frameworks enable partnerships and joint ventures to team up and apply for digital banking licences. A report by points to banking consortiums, which account for approximately 80% of the applicants.
This is, they conclude, because regulators need to see that applicants are expert in several industry areas, including "furthering financial inclusion, technological innovation, customer analytics, and a solid understanding of banking risk management and compliance."
The report also states that to become profitable and grow, digital banks must be built on five elements. For example: a large customer base with financial inclusion that provides services to an underbanked demographic, as well as a wide network of distribution channels with numerous customer touch points, are both essential in creating profitability. 
Equally, several financial services must be included, such as e-commerce, e-wallets, travel services and remittance services, to create a well-rounded package for customers. 
Finally, financial products that target specific customers will also be key. In the Far Eastern sector, an estimated 60% of adult banking customers do not have access to credit facilities. The inability of traditional banks to carry out risk assessment means digital banks will offer more advantageous products to a market portion that is currently poorly catered to. 
Competitive market
The race to launch means that several banks will enter the market simultaneously, without the need for a physical presence. The latest fintech solutions will be in demand to service the new financial products available in the expanding digital banking sector. Technology will also enable the industry to scale, as new customers and analytics provide guidance on new, tailored services. 
Fintech will also benefit, says the report, from the increased need for compliance, risk assessment and cyber security. It states: "Many consortiums will have fintech as participating members, but they are typically unfamiliar with the level of regulatory scrutiny to which banks are subject. 
So, risk management and compliance will be important criteria in the assessment of applications […] Expertise will be particularly relevant in cyber and information security, anti-money laundering, and compliance aimed at preventing financial crimes."