Climate First Bank develops green banking with Finastra
2 min
Leading fintech Finastra has been selected by Climate First Bank as its tech partner for a new, full-service, eco-friendly community bank...
Based in the Tampa/St. Petersburg area in Florida, (CFB) is positioning itself as "the only [bank founded] to fight climate change." As such, it is committed to not only providing best-in-class banking services but also environmentally-conscious investment programmes and an "unrivalled solar loan option."
Furthermore, CFB will be carbon neutral upon commencing operations, it will support local communities and promote 'green infrastructure'. The bank hopes that by adhering to these values it can become the largest values-based institution in the US' southeast.
Finastra: Bringing flexibility, agility and shared goals
For its part, CFB's new partner will be providing core, cloud-based banking systems via its product, as well as Fusion Digital Banking, Total Lending, and more.
However, the company is more than just a tech supplier: Finastra shares a mutual interest in that complement CFB's goals.
"At Finastra, we are striving to redefine finance for good. As an established fintech, we recognise the responsibility to minimise impact on the environment, and to reduce emissions in the financial services sector," said Chris Zingo, SVP and GM of Americas Field Operations.
"Through the digitisation of banking processes or the digitalisation of financial services, our solutions can aid the reduction of employee travel, paper consumption or energy, and we are committed to reducing emissions within our sector, in collaboration with our customers and partners."
Finance against climate change
CFB is intended to launch in Spring 2021. Its focus on eco-friendly banking reflects similar developments taking place across other aspects of finance, such as and .
Regarding the bank's mission, Ken LaRoe, Chairman and CEO, also emphasised the need for close collaboration with partners highlighted by Zingo, "As a de novo () bank committed to fighting the global climate crisis, it is imperative that we not only work with the best providers for our needs, but that their vision aligns with and supports our mission.
"We evaluate our vendors through an ESG lens, and Finastra stood out for its clear and tangible commitment to redefining finance for good. Its open platform approach and cloud delivery model – which is among the greenest means of technology consumption – ensures we will remain at the forefront of technology as we carry out our mission."
Image: Climate First Bank's values (Source)
Citizens Bank and Bizagi webinar: Meet the speakers
2 min
In Citizens Bank's upcoming webinar, the company will discuss how digital transformation has enhanced critical banking processes...
In Citizens Bank's upcoming webinar, the company will discuss how digital transformation has enhanced critical banking processes.
There's still time to sign up to the event - 'How Citizens Bank digitally transformed credit card fraud and claims processes' - which will be held on 7 July at 3pm BST. .
Having provided an overview of the and the to be discussed, we'd now like to properly introduce the speakers: , Senior VP at Citizens Bank; , Professional Services Director at Bizagi; and , Senior Director at Blue Prism.
Now in his tenth year at Citizens Bank, Dixon heads up the company's Consumer Banks Intelligent Automation initiatives. Prior to joining, he held previous roles in finance as a COO and a consultant. Dixon also held the rank of Sergeant in the US Army.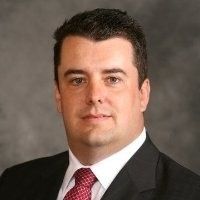 Rhule has had a diverse career that include roles at Nike, FedEx, the US HSS, and more, however a common thread has been his skilled application of technology.
Holding Masters degrees in both IT Systems Management and Project Management (both from Keller Graduate School of Management), Rhule joined Bizagi in 2019. As such, he seems to be a natural asset for the company's mission of creating synergy between businesses and IT.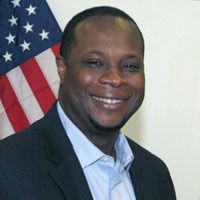 Finally, Jain joined Blue Prism in 2020. He held a variety of executive positions throughout a long and impressive career. In addition to working at Blue Prism, Jain is also an incumbent Instructor in Intelligent Automation at the University of Toronto.
Jain's value to Blue Prism is obvious: the company is positioning itself as a leader in intelligent automation, unlocking opportunities for operational efficiency for over 1,800 businesses across 150 countries.