EU wants tighter fintech legislation for Lithuania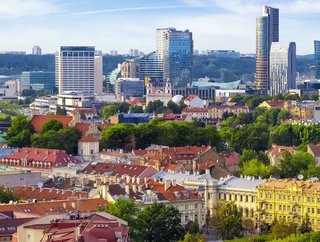 The call by policymakers was made following the recent Finolita/Wirecard scandal
Lithuania's fintech sector has come under fire from EU policymakers in the wake of the Finolita investigation which has revealed the payments company was involved in channelling funds from the now insolvent Wirecard Bank.
According to a recent Financial Times report, Finolita is suspected of having helped steal $123m from the belueagered German bank, with forensic accountants finding a trail of funds leading to Wirecard's disgraced CEO, Jan Marsalek - who is now a fugitive and wanted by Interpol. 
Speaking about the case, Lithianian Farmers and Greens Union MEP, Stasy Jakeliunas, said the incident should be a 'wake up call' for fintech regulators in Lithuania.
"It's what to be expected," he said. "Fintech needs agile supervision and regulation, and that is missing both at the central bank and not least the financial crime investigation service. They are not keeping up with these fast-moving, innovative businesses."
Wirecard collapse 
Wirecard collapsed a year ago following the discovery of a $2.3bn hole in its accounting. Investigators believe millions of dollars were moved out of the bank shortly before insolvency was called and that a percentage of that was handled by the Lithuanian fintech Finolita, which was acquired by Senjo Group, the Singapore-based Wirecard partner that is suspected of fraudulent activity.
Berlin-based German MP Jens Zimmermann, said that pressure to attract more fintech investments and customers to the marketplace in Europe risked "creating a regulatory race to the bottom," while Jekaterina Govina, director of the financial market supervision service of the Bank of Lithuania, revealed that Finolita had been under scrutiny by the country's central bank for several months.
She told journalists, "The investigation is now in its final stage and the decisions should be published soon," she said, adding that there was "zero tolerance for money laundering and terrorist financing in Lithuania . . . the country is taking all efforts to prevent it".
Matas Maldeikis, a conservative Lithuanian MP, said the Bank of Lithuania was watching all local financial markets, including fintech companies and that "Lithuania is an innovative country where fintech companies are welcome, we were one of the main beneficiaries in this sector after Brexit."
However, German MEP for the Green Party, Sven Giegold, raised the fact that no action was taken against Finolita despite the Bank of Lithuania having been informed about the transactions, and this was unacceptable. 
He added, "The central bank has been conducting industrial policy to promote the financial sector, rather than regulating the financial sector."