CMA warns UK and Irish banks over bank transaction histories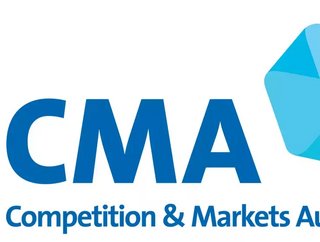 The UK's Competition and Markets Authority has issued warnings to several high-profile banks in the UK and Ireland over customer transaction histories
Specifically, the CMA named prominent challenger bank Monzo, the Bank of Ireland, NatWest Group, and Virgin Money as not providing customers with records of their bank transactions within the maximum outlined timescale (40 days after closing the account).
Such information is crucial not only for ensuring a smooth transition from one bank to another, but also to provide a foundation for credit applications in the future. 
According to the Retail Banking Market Investigation Order 2017, 95% of bank and building society customers should receive their bank transaction histories in at least 10 days.
Reputation: A bank's greatest asset?
Of the 150,000 customers affected, Monzo was by far the main contributor - 143,000 (95.3%) - with the other three dividing the remaining 7,000.
The extent to which the magnitude of its mistake is attributable to being a digital-only bank is not clear, although it may give some customers pause for thought. With a superior customer experience being among the bank's greatest assets, continued reputational damage is something that it cannot afford to sustain.
Although the CMA's action in this instance has been to issue each bank a warning and order the immediate dispatch of all outstanding information, it has warned that future breaches will carry heavier consequences. Measures could include legally enforceable compliance audits on a yearly basis.
Helping customers get a better deal
Condemning the banks for negligence that could negatively impact customers' desires to take out loans or mortgages, Adam Land, CMA Senior Director of Remedies Business and Financial Analysis, promised that his organisation would remain vigilant to similar behaviour moving forward.
"Banks must comply with all the rules – that includes providing a full transaction history promptly.
"We will be watching closely to make sure these leading names stick to their word and don't let their customers down again. The Bank of Ireland, Monzo, Natwest Group, and Virgin Money should be in no doubt that the CMA stands ready to take further action if these failures are repeated.
Image source: gov.uk