Banking on customer loyalty: it takes more than a brand
6 min
Fabrice Gouttebroze,Managing Director ofS&G Technology Services (part of Sirma Group Holding) comments on the current climate of banking, and the ne...
Fabrice Gouttebroze, Managing Director of S&G Technology Services (part of Sirma Group Holding) comments on the current climate of banking, and the need to recognise customer loyalty. 
Trust is an incredibly important part of a banking relationship; as a consumer, you want to be certain that your data and money is in safe hands. However, today a financial provider's reputation is not enough to attract and retain customers for the long term. 
The financial services market is more competitive than ever before
The financial services market is becoming increasingly competitive as fintechs and digital giants with volumes of customer data have moved into the market offering everything from ApplePay and PayPal for ease of payments, to retailer credit cards which give their shoppers points. 
Consumers have high digital expectations and banks have been slow to catch up which has left them vulnerable to digital disruptors. Traditional banks that have launched digital programmes have often failed to deliver them due to lack of internal expertise and the sheer scale of the challenge of digitalising their legacy systems into one seamless customer experience.
It has never been easier for customers to switch their banking between providers. Information on the offerings of different providers is now transparently available online and banks have lost their information advantage.
Does this mean the end of traditional banks?
Traditional banks who win with digitalisation have a huge advantage. They can bring their long history of experience and trust into the digital age and through this create propositions and experiences that attract and retain loyal customers. 
The most effective way of doing this quickly and cost effectively is to partner with a technology expert who can create seamless digital experiences.
Banks that see digitalisation as a threat and disruption will not survive. Those that see it as a huge opportunity and embrace digital developments will ultimately win. For example, Open Banking allows real-time flows of data between banks and external partners. This could be seen as a threat to traditional banking or be a driver for creating beneficial partnerships and increasing innovation.
How can banks stand out and drive customer loyalty?
Customers increasingly demand 24/7 access to their finances through the channels that integrate best with their lifestyle and communications preferences; whether that be a video call with a mortgage advisor or managing transactions on their mobile phone. Excellent customer service, differentiated customer experience and competitive propositions are the foundation of customer loyalty. 
For high net worth clients, customer loyalty often comes from the personal relationship that wealthy clients have with their relationship manager. In the digital age, customers who do not want or need a relationship manager can run the risk of very transactional relationships. 
So how can banks move beyond these transactional relationships to deep ones? The next step is formally recognising customer loyalty. 
Customers want to feel they are known and understood as individuals. Simply offering points or frequent flyer programmes tends not to be enough to generate true customer loyalty; banks offering just these rewards often see customers switching to competitors to get the benefits of sign-up bonuses or more profitable schemes.
Banks have a huge amount of data on customer spending habits so they are perfectly positioned to offer reward programmes that feel unique to each customer. If banks don't give their existing customers preferential treatment then they are risking huge amounts of revenue; it is much more expensive to have a churning customer base than customers that you reward regularly and retain.
The case for investing in loyalty
According to a 2018 study by KPMG, 61% of customers said it was extremely or very important for their bank to focus on 'finding better ways to reward loyal customers'.
A global study by market research firm Nielsen found that 72% of loyalty programme participants somewhat or strongly agree that, all other factors equal, they will buy from a business with a loyalty program over one without. 
These findings are echoed by consultancy firm CGI, who concluded that being rewarded for their business is the top service demanded by financial consumers. 
A study by research and data analytics group YouGov, found that almost six in ten (59%) adults in the UK think all brands should offer a loyalty programme, and over three quarters (77%) are subscribed to at least one programme - a figure that rises to 85% among women (vs 70% of men). 
The data strongly suggests that loyalty programmes are a strategic means of acquiring and retaining clients.
Banks that are leading the way with loyalty
A number of banks in the UK have established reward schemes. These range from the simple point-based rewards offered by Lloyds to cashback rewards for product holdings and spending which are offered by Barclays, Citibank and others.
Banks may mistakenly think that creating a reward scheme is expensive. While building a platform from scratch can be time consuming and require technical expertise, there are loyalty programmes available on a 'plug and play' basis.
Winning with customer loyalty
In today's digital age, switching banks and becoming multi banked has never been easier. The banks who win will offer seamless digital experiences, market leading propositions and excellent customer service. 
They will inspire loyalty with deep, consistent and meaningful engagement with their customers across channels, always offering preferential rewards to existing clients in form of best offers, best service and effortless complaint resolution.
SEE MORE: 
Through loyalty programmes, the winning banks will offer rewards for transactional banking that can be used on core banking services and vice versa, so that the customer feels recognised and valued as an individual no matter what products or services he or she uses.
Banks that invest in loyalty platforms are truly putting their customers at the centre of the business and innovating as the market and customer needs change.
About Fabrice Gouttebroze, Managing Director of S&G Technology Services (part of Sirma Group Holding)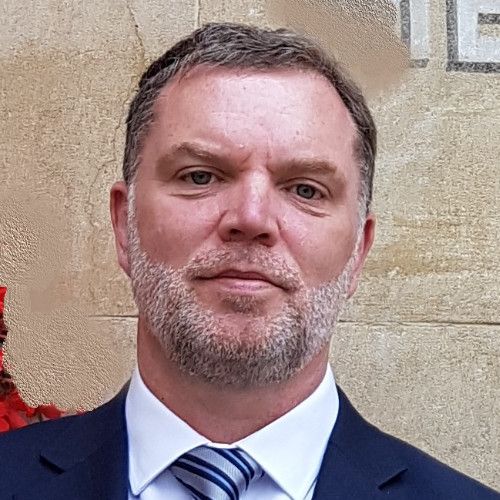 Fabrice leads the UK and Irish operation of the Sirma Group as Managing Director of S&G Technology Services.  Fabrice is actively involved in Sirma's group strategy and is responsible for growing the business in the UK and Irish region.
Fabrice has been Managing Director of S&G Technology Services since 2013, a company he founded to provide system integration services for banks.  It has grown to become a leading company for technology and integration on Temenos related implementations.
About Sirma
Sirma Group Holding (Sirma) was founded in 1992 to help organisations drive change and grow sustainably through technology.  We provide technology consultancy, software development and implementation to clients across the world using our award-winning solutions. 

Sirma is a global vendor of technology products and solutions for the financial industry, and also provides semantic and graph technologies, industrial software, telemedicine, cyber-security and solutions for the cloud. Our software innovations include world-class semantic platforms and solutions, cognitive business software, industrial applications, mobile applications, solutions and services for the financial industry, payment services, e-government platform, and e-services.
For more information on all topics for FinTech, please take a look at the latest edition of FinTech Magazine.
Citizens Bank and Bizagi webinar: Meet the speakers
2 min
In Citizens Bank's upcoming webinar, the company will discuss how digital transformation has enhanced critical banking processes...
In Citizens Bank's upcoming webinar, the company will discuss how digital transformation has enhanced critical banking processes.
There's still time to sign up to the event - 'How Citizens Bank digitally transformed credit card fraud and claims processes' - which will be held on 7 July at 3pm BST. .
Having provided an overview of the and the to be discussed, we'd now like to properly introduce the speakers: , Senior VP at Citizens Bank; , Professional Services Director at Bizagi; and , Senior Director at Blue Prism.
Now in his tenth year at Citizens Bank, Dixon heads up the company's Consumer Banks Intelligent Automation initiatives. Prior to joining, he held previous roles in finance as a COO and a consultant. Dixon also held the rank of Sergeant in the US Army.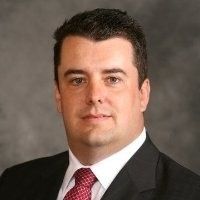 Rhule has had a diverse career that include roles at Nike, FedEx, the US HSS, and more, however a common thread has been his skilled application of technology.
Holding Masters degrees in both IT Systems Management and Project Management (both from Keller Graduate School of Management), Rhule joined Bizagi in 2019. As such, he seems to be a natural asset for the company's mission of creating synergy between businesses and IT.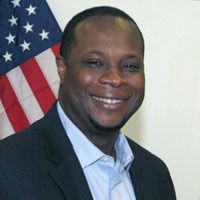 Finally, Jain joined Blue Prism in 2020. He held a variety of executive positions throughout a long and impressive career. In addition to working at Blue Prism, Jain is also an incumbent Instructor in Intelligent Automation at the University of Toronto.
Jain's value to Blue Prism is obvious: the company is positioning itself as a leader in intelligent automation, unlocking opportunities for operational efficiency for over 1,800 businesses across 150 countries.