Banking in 2021: Customers want more than simply a bank
By Marco Mottadelli, Head of Global Brokerage at Fineco Bank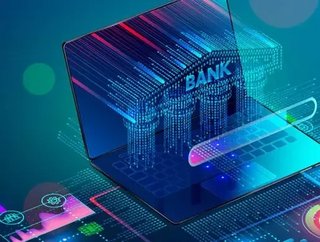 Marco Mottadelli, Head of Global Brokerage at Fineco Bank shares insight into the banking sector's post-outbreak priorities...
Last year was a huge year for banking. The outbreak of the pandemic has changed the way that people live, work and spend money. National lockdowns have prevented people from being able to visit their local branch and forced consumers to use alternative online methods to manage their finances. 
While online services were becoming increasingly popular pre-pandemic – the huge shift in the number of people choosing to bank online in response to social distancing caught many banks off guard. While digital-first banks such as FinecoBank have been prepared since their inception for such high levels of online banking activity, traditional banks struggle.
During such a time of uncertainty, it needs to be every bank's priority to provide consistent and reliable service to all of their customers. Unfortunately, this year we have seen many of the big traditional banks suffer operational outages on their websites and mobile applications – leaving customers frustrated and unable to access their savings. 
The challenges that the banking industry faced demonstrated the need for banks to prioritise complete digital transformation. We are witnessing changes in consumer expectations. The standards are getting higher as customers looking for enhanced flexibility and increased personalisation in banking products. Banks must strive to strike the right balance between digital and human interactions when it comes to service delivery. 
What does 2021 hold for banking?
We believe that there will be a second revolution in the banking industry. As more banks enter the market, it will become more important for banks to clearly demonstrate their unique value proposition to customers. The age of enticing large numbers of clients simply through eye-popping switching offers is over. Functionality and overall value will reign supreme. The consolidated model – where more and more services are offered by a single provider –  should surge in popularity. The ability to offer quality trading, investments, and payment services in the same application will be popular. It's increasingly evident people want to do more than simply bank at their bank. 
Fineco is an example of a bank that has already expanded to offer trading services and access to a wide range of funds - at a much lower price than its competitors. We expect this 'one-stop-shop-solution' will become more desirable in 2021 - especially following the increase in the number of people that have started trading and investing during the lockdown. 
Since it is highly unlikely that consumers will revert back to their old preferences for in-branch banking, traditional banks must continue to digitalise all of their services whilst meeting increasing online demand.
To achieve this, banks must invest more in their IT infrastructure. At Fineco, over 20% of our staff are employed in IT. We place a huge focus on ensuring our online platforms can withstand high market volatility and increased volumes. We are very proud that Fineco did not suffer any operational outages this year, meaning that none of our trading and investment customers missed out during the big market rallies this year. 
Consolidated applications. Tailored products. A better experience. In the banking industry it's becoming clear that the real winner of next year will be the customer.