UK's Bank North declares insolvency following funding woes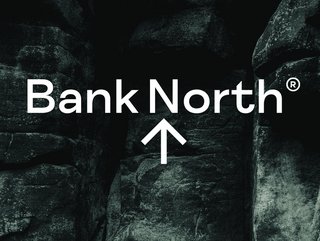 Challenger bank startup Bank North is closing following failures to secure US$33mn in capital to secure a full banking license
UK challenger bank startup, Bank North, has announced its closure in the wake of failures to secure adequate funding.

According to reports, the challenger bank, which is based in Manchester and was backed by the UK government, launched in December 2018, when Growth Capital Ventures began working with the start-up established to build a challenger bank to raise seed capital of circa US$5.3mn.
The news follows a statement issued earlier this year which revealed that Bank North's accounts had lost $2.12mn from June 2020 to March 2021.

Previously branded as B-North, in April 2021, Bank North was granted its banking licence (Authorised with Restrictions or 'AWR') by the UK's Prudential Regulation Authority ('PRA'). The challenger then opened its first lending Pod in Manchester and had planned a managed roll-out across the UK, with lending services commencing in October 2021.

The fintech will hand back its bank licence as part of the insolvency process.

The liquidation of Bank North is another setback to Bank of England governor Andrew Bailey. Reports suggest he is currently struggling to shore up confidence in the mortgage, pensions, and currency markets amid ongoing economic instability.
The move is also contrary to the UK Government's 'levelling up' agenda as Bank North focused on plugging a gap in the regional lending market.

SME lender Bank North was in crisis for some time
Bank North's core purpose was to disrupt the small business lending market, but after failing to raise enough capital to secure a full banking license from the Bank Of England, has now conceded defeat. has thrown in the towel after failing to raise cash to keep it afloat.
Bank North needed to raise $33mn, which would have enabled the startup to take deposits from retail savers. However, in a statement to shareholders, the bank's chairman, Ron Emerson CBE, said they had been 'unable to close this critical capital raise within the necessary timeline'.
Emerson wrote, "It is therefore with great regret that I have to inform you that… the board of Bank North has decided to initiate a solvent wind-down of the bank, with immediate effect,"
The bank, which employs 60 staff, is apparently in talks with an unnamed third party to sell its £17mn loan book and transfer its Manchester-based lending team, which makes up one-third of its workforce.
Emerson, who is a veteran of the banking industry, was the founding Chairman of the British Business Bank (BBB), the UK government's economic development bank aimed at improving access to finance for the small and mid-sized business sector. His extensive career has included a period as a Senior Banking Advisor at The Bank of England, including the UK regulator, which was combined with a number of diverse NED roles, and 20 years as a member of the Faculty of Management Studies at Oxford University.
Bank North seeks to prioritise staff transfers and creditors
In a bid to reduce job losses, Bank North's leadership team has indicated that a deal might be on the cards. But Emerson also cautioned, "Completion of this transaction is critical to ensuring a solvent wind-down, where the priority will be to ensure full payment of our creditors, including staff, and that all outstanding liabilities are paid."