Bain: banks need to redefine to remain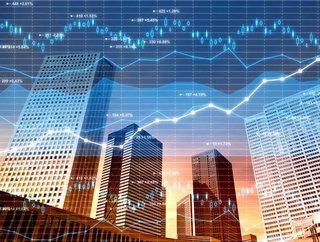 Consumers have embraced contactless payments provided by third-party companies and started to neglect cash transactions; banks are losing out...
Consumers have embraced contactless payments provided by third-party companies and started to neglect cash transactions; banks are losing out.
Over the years, with the advancement of technology, the world has found itself amidst an era of revolution; old software and systems have been looked at and refreshed with modern efficiencies, suitable for a society that wants things on-demand, at all times. 
This change has been seen across all sectors but, when it comes to retail and hospitality, that desire is increasingly prevalent, which is causing a stir in the banking world. Digital payment companies have met the demand of consumers by offering contactless payment systems that allow people to make purchases by simply flashing their card at the traditional chip-and-pin reader. As a result, there's far less physical cash being exchanged, which is diminishing the conventional importance of mainstream banks. 
The Lockdown
COVID-19 brought a strange new norm to the world around us. As soon as it came, we saw the banking behaviours of global populations drastically change in several ways. Bain & Company's new survey of roughly 10,000 consumers in eight countries, powered by Dynata, plus a separate NPS PrismⓇ survey by Bain of 20,000 US consumers, both analyse these behavioural shifts in detail and suggest implications for banks. 
However, it should be remembered that the adoption of a new alternative to cash transactions was on the rise long before the pandemic. A new wave of digital-only banks, like Starling and Monzo, rely wholly on the use of cards over cash and enhance the consumer experience through contactless and e-wallet methods. 
Despite this, Bain did find that "once COVID-19 struck, many survey respondents tried contactless methods for the first time, and a significant share of respondents used these methods more often during the pandemic.
"These experiences proved good enough that contactless usage promises to increase further in the future. Cash and other traditional payment methods, meanwhile, have declined significantly."
Digital banking has been expanding for many years, and the pandemic has arguably fast-tracked their growth while simultaneously lowering in-person branch visits, which "fell sharply in most countries."
After analysing Bain's survey results, there are three key lessons to be learnt from recent banking behaviours: 
1. Banks must improve their digital sales pitch. Relying on in-person locations for sales is no longer the way forward.
2. Reshape the cost base─again. Efficiency is something that banks are always looking to improve on, but it's time for them to become more aggressive and creative about their cost initiatives. 
3. Fix the workforce to augment virtual talents. Nobody knows what the aftermath of the pandemic will look like, but we know that the world won't work quite as it did beforehand. Banks need to embrace modern agility and be flexible with staffing locations and roles. This is one of the most important factors of organisational success in an increasingly volatile world. 
The faster the banking sector works on these three key factors, the sooner they'll adapt to modernisation and recover from the global fallout. If they do so successfully, the banks might be able to "build a more robust, multichannel business that is appropriate for consumers' increasingly digital behaviour."