ASEAN banking sector sees new Fintech acquisitions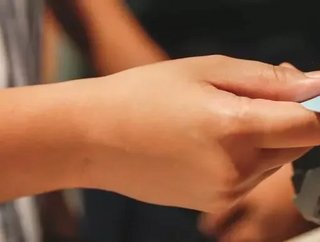 Small bank acquisitions by technology companies will target underserved market segments, new report suggests...
A spate of acquisitions of small banks in Indonesia by technology firms could see underserved segments of the market being targeted for fintech opportunities, says a new report by Fitch Ratings.
Planned acquisitions of Bank Kesejahteraan Ekonomi (BKE) by the Singapore-based internet and media company, Sea Limited were recently reported in by local media, while GoJek made moves to increase its stake in Bank Jago in December 2020. 
ASEAN nations remain an almost untapped market by fintech companies. But the large, unbanked populations of low-income households of these countries, make them a fertile opportunity for the growing technology banking and financial services sector. The entry of fintech services is unlikely to challenge the current position of incumbent banks, concludes Fitch.
Market entry
Reports suggest that market entry through acquiring small banks could even smooth the transition for fintech services to enter the ASEAN markets, which, according to recent studies, reveal an 'unbanked' population of 27%.
According to Fitch, the beneficiaries of the growing relationship between technology firms and banks is yet to be realised, and there are risks for fintech companies entering some of the undeveloped markets due to lack of advanced data. In more developed markets, challenges may arise through, "out-investing conventional banks in digitalisation to offer distinctive value beyond niche areas."
The development of fintech in ASEAN nations, states Fitch, is also prompting more regulatory scrutiny. In countries that have a digital bank licensing framework readily available, "regulators are introducing viability requirements for new digital banks, designed to minimise the risks to financial stability presented by the growth of new services and market entrants."
Scalability
However, the ASEAN markets are a good opportunity for fintech companies to enter and scale quickly, without the need for expensive overheads, points out Fitch. The increased competition will likely result in smaller banks and those with sub-par services, feeling the pinch. 
According to a recent report by Bain, digital financial services in ASEAN countries will generate about $38bn by 2025 in annual revenue. Lending will make up 50% of the revenue and DFS could expand to reach $60bn in revenues if full service potential is realised. 
With fintech's entry into the market, larger, incumbent banks may experience more pressure to reach profitability. However, Fitch reports that any impact will be manageable in the near term due to the demographics consisting of unbanked and underbanked citizens that fintech companies will target.