2020: the year of digital transformation in open banking
By Jan van Vonno, Research Director, Tink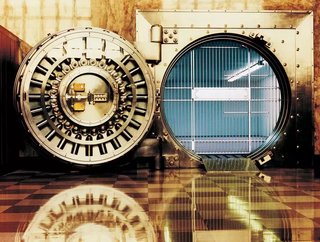 In recent years, the financial services industry has evolved from analogue to digital while open banking is increasingly moving from closed to open...
In recent years, the financial services industry has evolved from analogue to digital while open banking is increasingly moving from closed to open.
Even before COVID-19, the financial services industry was evolving at a rapid pace — driven by changing consumer demand, heightened competition from incumbent banks and new entrants, and significant advances in technology. The global pandemic has accelerated this evolution — forcing radical changes in customer behaviour by shifting significant aspects of the economy online and increasing customers' willingness to go digital.  
Open banking in particular is transforming the banking experience. Implemented correctly, it has the power to open up access to financial services for many more people, increasing consumer choice, widening the pool of potential customers for businesses, while improving efficiency and significantly reducing operational costs. 
Over the course of the year, our 2020 open banking research has revealed an encouraging shift in attitudes from financial institutions across Europe, with 61% revealing they are more positive about open banking than ever before. 
With Coronavirus accelerating the shift towards digital channels, financial institutions now have a unique opportunity to get ahead of the competition and further enhance the customer experience. Here are three things they should focus on to accomplish this: 
1. Create a strong open banking strategy
It's extremely encouraging to see this increased positivity, but our research also showed that some financial institutions still lack a clear strategy on how to drive value creation. This is holding them back from making the most of the opportunity that open banking offers. In today's highly competitive market it's the institutions where executives can create a clear strategy that will be best placed to start realising concrete returns. 
With open banking well placed to create both short and long term opportunities, each offering their own rewards, it's up to organisations to evaluate their business models and decide how to approach this. Ultimately, the time to act on this is now and regardless of whether an institution has a long-term or short-term strategy in place, their journey will likely start with more elementary open banking use cases — advancing to more sophisticated use cases over time. 
Photo: Jan van Vonno, Research Director, Tink
2. Invest where the commercial opportunities are
Our data also revealed that financial institutions are ramping up their investments in open banking — with median open banking investment budgets for European financial institutions typically lying between €50-€100m, with spend exceeding €100m for 45% of financial institutions surveyed. This clearly shows that financial institutions are starting to look ahead to the commercial opportunities open banking can offer.
No matter how large or small their budget is, though, the priority here should be on the low-hanging fruit and operating as a third-party provider (TPP) to take full advantage of open banking. 
3. Prioritise fintech partnerships
Finally, financial institutions should look to build partnerships with fintechs to accelerate innovation and provide them with the technology, expertise and vision to drive open banking value creation — helping them realise their objectives. In many cases, this is already happening — with our research revealing that 69% have increased their number of fintech partnerships in 2019, while the majority of executives are also working with more than one partner. 
These partnerships need to be set up in a smart way, however, with fintechs able to navigate the complex procurement processes and onboarding requirements that many financial institutions have in place.
Harnessing open banking to boost inclusivity
In the current environment, having access to digital financial services and the ability to view and manage your finances online is more important than ever — both for individuals and businesses. Open banking opens the door to being able to do both. Looking ahead, we believe open banking will be a ten year journey and that digital transformation will continue to be at the pinnacle of this. Financial institutions that don't embrace the shift from analogue to digital risk being left behind. As we navigate new social and economic realities of 2020 and beyond, financial institutions must therefore continue to prioritise the development of innovative open banking use cases for customers — providing accessible and inclusive financial services seamlessly over digital channels.
This article was contributed by Jan van Vonno, Research Director, Tink