Financial Services (FinServ)
Your last chance to register for FinTech LIVE London 2022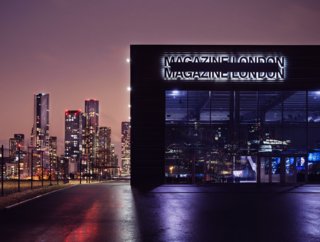 It's your last chance to register for our hybrid event, FinTech LIVE London 2022, which will bring decision-makers together for two days later this week
It's your last chance to book tickets for FinTech LIVE London from 1-2 November 2022 and save your seat for an unmissable two-day event about the future of money.
More than 3,000 attendees (both virtual and in-person) will hear from over 70 internationally acclaimed speakers about the challenges facing fintech, the power of technology to solve our biggest pain points, and what the future holds for fintech, insurtech and crypto. With multiple different stages (including a virtual stage) and ample networking opportunities, this is sure to be an event you won't want to miss.
Register now: Book your tickets for FinTech LIVE London 2022
FinTech LIVE London is being held from 1-2 November 2022 at Magazine, an event space in Greenwich. FinTech LIVE London is a hybrid event and if you can't make it to London, we'd love to have you attend virtually. All of our virtual content will take place on Brella. Sign up for a virtual event ticket today and we'll send you details of how to sign up for Brella in the confirmation email – but hurry, today really is your last chance to save your place.
We have a packed schedule of speakers and a rich variety of content formats including lively panel discussions, fireside chats and keynote addresses. Topics include open banking, raising funds, social and environmental sustainability, customer-centric insurance, women in business, business transformation, biometrics, crypto, KYC and regulation, gamification, digitisation and preparing for an increased climate-risk world.
There will be plenty of scope to meet new people. There will be a drinks reception at 4pm on day one of the show, where you can hobnob with some industry heavyweights, and all of our sponsors will be either exhibiting or speaking during the two-day event.
It's not too late to get your ticket – but time is running out. Sign up for either virtual or in-person attendance and save your space at FinTech LIVE London 2022 today.