Financial Services (FinServ)
Catch up: complying with EIOPA rules on cloud outsourcing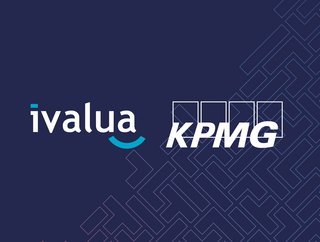 As the deadline looms, KMPG and Ivalua share their insights and strategies for dealing with EIOPA guidelines on outsourcing to cloud service providers
The EIOPA guidelines on outsourcing to cloud service providers apply to all cloud outsourcing arrangements entered into, reviewed or amended on or after 1 January 2021. With the 31 December deadline looming for insurance companies to review and amend all existing outsourcing arrangements, KMPG and Ivalua are sharing their insights and strategies for dealing with EIOPA.
The webinar, presented earlier this month, includes the findings from a KPMG survey conducted in several European countries that seeks to establish whether companies are well-prepared for the changes. The survey has also identified a number of obstacles and shortcomings that may prevent insurers from becoming compliant.
Watch now: How to efficiently comply with EIOPA regulation on cloud outsourcing
Ivalua and KPMG's experts share useful insights, analyse the key findings from the study, review best practices and showcase Ivalua's solution. The webinar is available to catch up on-demand now. You can watch the webinar here.

Meet the speakers

From l-r: Arnaud Malardé, Jos Joos, Paul Olieman and Maarten Visser.
Arnaud Malardé is Senior Product Marketing Manager at Ivalua and boasts over 10 years of experience in several procurement positions. An accomplished procurement and financial expert, Arnaud has worked alongside prestigious international organisations and offers valuable and innovative insight into advanced digital procurement solutions.
Jos Joos is Director in KPMG's Procurement and Supply Chain Advisory in Belgium. He has 20 years of experience in management consulting – mainly in the domain of procurement, supply chain and operations. Jos has worked across various industry sectors including retail, life sciences, telco, utilities, transport & postal, and defence.
Paul Olieman is an Executive Director in the Digital Enablement practice of KPMG Advisory Belgium. With over 20 years of international experience, he has assisted clients in many technology-led transformations as well as IT strategy and IT outsourcing engagements.
Maarten Visser is a Manager in the Digital Sourcing practice of KPMG Advisory Netherlands. He has extensive experience in both the public and private sector, including sourcing strategies, service provider selection and governance.