Financial Services (FinServ)
Volt raises $60m led by IVP in boost for A2A payments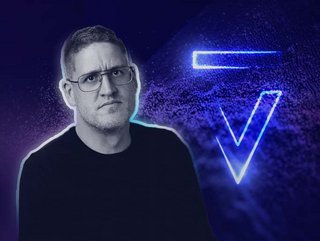 CEO Tom Greenwood paid tribute to Volt's 'progress and vision' within A2A payments.
Fintech Volt has raised US$60m in Series B funding led by IVP, helping support its expansion within account-to-account (A2A) payments
Volt, a fintech that provides the technology to support real-time account-to-account (A2A) payments, has raised US$60m in Series B funding.
The latest fundraise will facilitate further product development and support the London-based company's expansion plans – starting with growth into APAC, with a launch in Australia planned for later this year, followed by the Americas. The round is being led by Silicon Valley investment firm IVP alongside new investor CommerzVentures, EQT Ventures, Augmentum Fintech and Fuel Ventures.
Volt is available in Europe and has already expanded to Brazil, where lag among the incumbent banks has prompted a wave of fintech innovation in the past decade, underlining the need for quick and efficient payment technologies like A2A.
Moving money like this removes the need for a merchant acquirer to inform the card issuer of who owes whom, and how much. This, in turn, makes the transaction more convenient for the consumer and cheaper for the merchant.

What have they said about Volt's US$60m raise?
Reacting to their latest fundraising success, Volt CEO Tom Greenwood says: "Testament to our progress and our vision for real-time payments everywhere, we're thrilled to be working with our new partners at IVP, joining their portfolio of leading global brands. We're staying focused, and humble, as we embark on this next chapter."
Eric Liaw, General Partner at IVP, continues: "True to its name, Volt is creating an electrifying global network for instantaneous, secure and cost-effective A2A payments. The wisdom and experience of the founders accrued at transformative payments companies, coupled with the talented employees at the company, strongly position Volt to give merchants and payment partners the lightning-fast, best-in-class payment solution they've wanted and needed."
According to Crunchbase, this is one of almost 300 funding rounds in either the fintech or payments space worth at least US$10mn since the beginning of this year. The highest raise was Stripe's US$6.5bn Series I raise while Volt's US$60mn is the joint 74th highest round of the year, demonstrating that there is still money to be had in an otherwise difficult fundraising environment.
Tom Mendoza, Partner at EQT Ventures, adds: "It's no secret that fundraising in 2023 has been challenging for many, but Volt demonstrates that emerging category leaders in large and growing markets will thrive irrespective of the macroeconomic environment," EQT Ventures' Tom Mendoza says. "The EQT Ventures team are delighted to see another British fintech take on APAC, Australia and the US with the backing of a globally renowned cohort of investors."
And Stefan Tirtey, Managing Partner at CommerzVentures, claims that a combination of good leadership, technical expertise and commercial acumen will drive the company to success.