Vibrant raises €4mn for app that becomes POS card terminal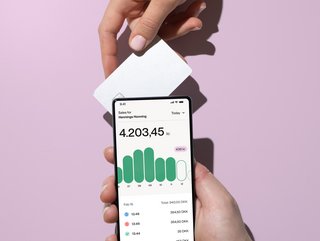 Danish fintech startup Vibrant has raised €4mn in seed funding for its Android app that lets SMEs take contactless card payments directly from their phone.
Danish fintech startup Vibrant has raised €4mn in seed funding for its Android smartphone app that allows small business owners and merchants to turn their phone into a point-of-sale (POS) payments system.

The startup will use the investment to bolster its customer base and expand into new European markets. The seed round was led by Copenhagen-based venture capital firm byFounders with further participation from fellow Nordic VC Luminar Ventures.
Vibrant wants to make transactions between merchants and customers easier and more accessible, citing research from Visa that shows more than half (52%) of SMEs in Europe do not engage in card payments whatsoever. One of the things that puts small businesses off is the time, cost and effort of installing card terminals, which in some cases can take months to be delivered.

Vibrant removes that barrier by allowing merchants with an Android phone to use their device as a POS terminal without the need for add-ons or complicated integrations. The startup claims that most customers can start accepting contactless payments through their phone within 24 hours of registration. For many business owners, it will already feel like a familiar process; consumers are used to tapping their phones against traditional card terminals, with as many as three-quarters of people regularly using mobile payments, but Vibrant's app allows customers to tap their card against a merchant's phone instead as a means to pay.

'Empowering the next generation of merchants'
Founder and CEO Kasper Krog tells Fintech. magazine: "We will use this latest round of funding to consolidate our position in our current markets of Denmark, Norway, Spain, Greece, and Cyprus, whilst launching our app in Germany and Italy. Our strong API has facilitated this expansion across the EU and allows for the easy adoption of our technology.

"We intend to make existing application features more efficient and quicker to use for big and small merchants alike, providing their customers with a seamless payment experience. In the future, we will introduce new and innovative features such as product catalogues, full sales insights for merchants, and rewards for loyal shoppers."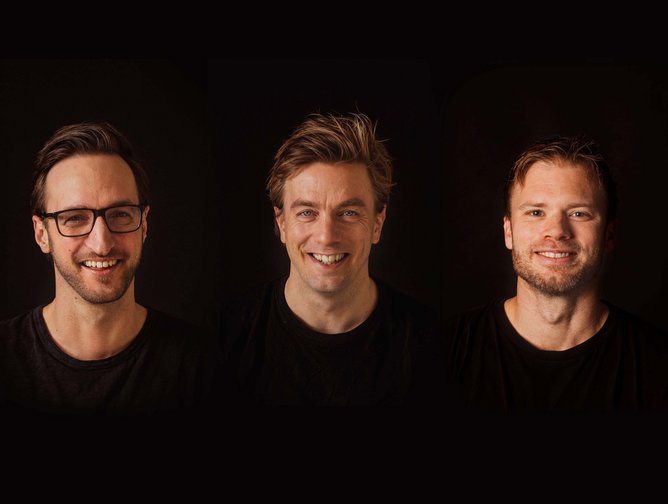 Vibrant was founded in 2020 by (left to right) Kasper Krog, Kåre Sørensen and Anders Kaels Malmos.
As the world continues to transition towards a cashless society, Krog says he wants to empower small businesses to be able to take advantage of card payments. "Mobile devices can act as pocket terminals for any small trader, which is the next chapter in the future of the cashless society," he says. Vibrant charges 1.39% as a transaction fee, while the dominance of Android devices in the European smartphone market means that the company's app will make card payments viable for SMEs.
Eric Lagier, Founder and Managing Partner at byFounders, adds: "We are delighted to contribute further to the impressive growth of Vibrant. The process of customer-business transactions is becoming more and more streamlined and Vibrant's easy-to-use, tap-to-phone app and simple pricing ensure that businesses can concentrate on providing top-quality goods and services. They are empowering the next generation of merchants."
Disruptors in the POS payments space
Vibrant was founded in 2020 by Krog, Anders Kaels Malmos and Kåre Sørensen, the latter two having worked together at financial services company Clearhaus. The startup, whose transactions are increasing 70% month-on-month, has already built a team of 25 employees based mainly in Denmark.

It was the overall winner of Mastercard Lighthouse's FINTIV programme in 2022, as well as one of four Nordic and Baltic fintechs supported by Visa. Now it wants to build on its early successes by attracting new merchants and expanding into other European geographies.

Daniel Karsberg, Partner at Luminar Ventures, who also participated in this seed round, explains: "We couldn't be more passionate about Vibrant's journey and potential, as a company poised to disrupt the market's established incumbents. The fact that not one Vibrant user has returned to using card terminals speaks for itself."