Financial Services (FinServ)
Ubiquity helps digital bank to prioritise customer journeys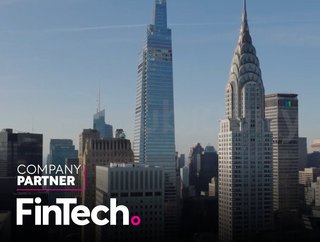 While AI is a great customer experience tool, Ubiquity Co-Founder Sagar Rajgopal explains that customer journeys must come first
For fintechs to succeed in the banking sector, they must not only adhere to the industry's strict compliance regulations, but also make their customers' experience as painless as possible.

Understanding the importance, but also the complexity, of different customer journeys and how to optimise operations is Ubiquity. The CX firm is the outsourcing partner for fintechs looking to incorporate technology solutions into their customer interactions, while maintaining customer-centricity.
"We understand the compliance landscape that our clients operate in, and within those constraints, we build processes, workflows, and customer journeys that maximise the benefits of technology to deliver exceptional customer experiences," says Sagar Rajgopal, Co-Founder, President, and Chief Customer Officer at Ubiquity.
Know the banking processes that can be digitised
Ubiquity is tasked with understanding how customers interact with their financial services provider and determining how best to approach certain enquiries. The team designs customer journeys to establish those that can be managed by technology, including AI-based tools, and which require agent support.

"We also provide clients the expertise to handle the far more complex, high-touch, back-office banking operations. We structure teams to deliver the same level of compliance and performance that would otherwise be achieved in-house," says Rajgopal.

The company has several notable success stories through its seven-year partnership with BankMobile, developing the most efficient self-service and 'wow-worthy' customer interactions.

Rajgopal says: "We have partnered with BankMobile extensively to ensure it remains a partner of choice as individuals progress through their own banking journeys."

During its partnership with the firm, Ubiquity helped boost Net Promoter Scores by more than 46 points by optimising the bank's technology tools and delivering authentic agent support.

As the team continues to provide a forward-thinking approach to technology adoption in the CX space, Rajgopal explains that analysis and refinement will continue, particularly when it identifies new, critical touchpoints in the customer journey. Ubiquity leverages insights from customer interactions to automate simple, high-volume customer enquiries and ensure experienced, empathetic agents are available for tasks that demand it.

"We're trying to evolve the product and the servicing structure to reflect the needs of an evolving customer," he says. "Self-service options are certainly valuable, but more complex issues are typically handled faster—and with less frustration for your customers—by experienced agents with product knowledge at their fingertips. A key aspect of successful digital transformation then becomes how to 'route' and 'hand off' customer contact requests in the quickest and most seamless way possible.

"AI speech analytics have great value in flagging compliance concerns and transaction irregularities in real time. Here AI is performing a support role, enabling agents to resolve customer claims of disputes and fraud with much less effort by both agents and customers," he adds.

"True digital transformation requires continuous monitoring, analyses, and feedback loops that ultimately reduce customer effort and drive loyalty. Being able to sort timely and relevant data almost instantly puts customers at the centre of everything and creates an environment where they feel heard and in control."
Read the full BMTX report HERE