UAE-based Pyypl raises $20mn for its mobile finserv platform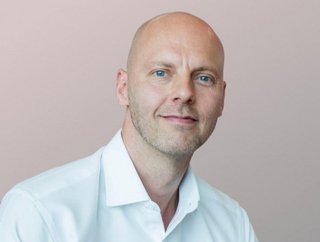 CEO Antti Arponen brings a wealth of experience from his time at Virgin Mobile's MEA business.
UAE-based fintech Pyypl has raised US$20mn in Series B for its mobile payments platform, and may consider extending the round due to strong interest
UAE-based payments fintech Pyypl has raised US$20mn in a Series B round that will allow it to expand its mobile-based financial services platform.
The fintech, which is pronounced like 'people', was founded in 2017 by Antti Arponen, a former Chief Digital Officer for Virgin Mobile in the Middle East and Africa. Arponen is using that expertise in mobile to deliver a financial services platform that uses the blockchain to deliver many different services for users – including a digital wallet, prepaid card, peer-to-peer transfers, mobile airtime top-up and other country-specific features.
Since its inception five years ago, the fintech has now raised almost US$40mn and is expanding rapidly; it already has authorisation for three new markets and is preparing to enter an additional 12 countries throughout the Middle East and Africa (MEA). The latest capital injection will allow it to focus on product development, building out new features using the company's proprietary technology platform, as well as turbocharging that expansion strategy by reaching new markets across the MEA region.
Pyypl 'growing significantly' since earlier Series A round
It already claims to be one of the fastest growing fintechs in MEA, growing fourfold in terms of user numbers, transaction volumes and revenues while hitting "a healthy gross margin" that it says shows the potential for it to grow sustainably.
The cash raise comes less than a year after Pyypl's US$11mn Series A round. The latest investments comes from a mix of "international investors and ten of its existing investors", Pyypl says, and the firm is considering opening a second tranche as part of its Series B due to additional interest from backers.
Antti Arponen, Co-Founder and CEO of Pyypl, says: "We welcome our new investors and appreciate the further investment from our existing shareholders in support of our financial inclusion journey. We have grown significantly since our Series A round and are excited to enter the next phase of growth and capability. This is just the beginning."