Two-thirds of tech businesses still struggle to retain staff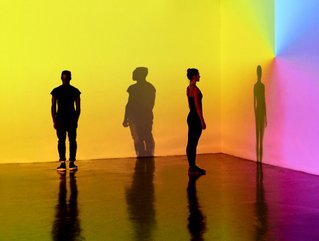 40% of businesses know that they lack gender and racial diversity, Wiley Edge says.
Two-thirds of tech businesses are still struggling to retain diverse talent, according to a new state-of-the-market update from Wiley Edge
Nearly two-thirds of businesses are struggling to retain diverse tech talent, according to research from Wiley Edge, despite a majority of businesses thinking their D&I strategy is working well.
The findings demonstrate the potential disparity of opinion within recruitment for tech-based roles, such as those found within the fintech sector. As part of its Diversity in Tech report, Wiley Edge surveyed over 1,000 young workers in tech and IT-based roles as well as 300 employers.
Six in 10 Gen-Z professionals admit to having felt uncomfortable in a tech role due to their gender, ethnicity, disability, neurodevelopmental condition or socio-economic background. Half of those (31%) have experienced a sense of not belonging, while a quarter of respondents say they have encountered biased managers.
Among employers, just 13% report having no diversity issues – showing both the scale of the problem, but also that it's being acknowledged within the industry. By contrast, 40% of businesses surveyed accept they lack gender diversity, while a similar percentage (41%) lack ethnic diversity.
Diversity 'more than box-ticking, says Wiley Edge
Despite the evident need for accelerated progress, it is now possible that the challenging macroeconomic environment – and the headwinds being experienced by tech firms – will shift priorities onto more 'mission-critical' areas of the business. Of those who responded to Wiley Edge's survey, 60% admitted that economic circumstances were slowing down their D&I initiatives.
Becs Roycroft, Vice President of Global Emerging Talent and Client Operations at Wiley Edge, says: "While it is encouraging to see that the majority of businesses are taking steps to minimise their diversity shortcomings, it's clear that greater education is needed to reduce misconceptions around what diverse employees expect from their working environment.
"A significant number of businesses think their current initiatives are successful, yet many employees report feeling uncomfortable while carrying out their roles. The fundamental purpose of DEI strategies is to ensure that every employee feels valued. Therefore, it is essential that companies adopt anti-bias hiring strategies, diversity and inclusion training for all members of staff, and source employees from under-represented groups to increase workplace inclusivity.
"Upscaling DEI strategies should never be viewed as a box-ticking exercise. Effective policies have a direct link with employee retention, and failing to implement policies that align with employees' values risks losing the innovation, creativity, and efficiency that a diverse workforce encourages. Equally, it can be difficult to find tech talent of the same calibre once employees depart."
******
For more insights from FinTech Magazine, you can see our latest edition of FinTech Magazine here, or you can follow us on LinkedIn and Twitter.
You may also be interested in our sister site, InsurTech Digital, which you can also follow on LinkedIn and Twitter.
Please also take a look at our upcoming virtual event, FinTech LIVE London, coming on 8-9 November 2023.
******
BizClik is a global provider of B2B digital media platforms that provides executive communities for CEOs, CFOs, CMOs, Sustainability Leaders, Procurement & Supply Chain Leaders, Technology & AI Leaders, Cyber Leaders, FinTech & InsurTech Leaders as well as covering industries such as Manufacturing, Mining, Energy, EV, Construction, Healthcare, and Food & Drink.
BizClik – based in London, Dubai, and New York – offers services such as Content Creation, Advertising & Sponsorship Solutions, Webinars & Events.