Financial Services (FinServ)
Top 10 female leaders inspiring change in fintech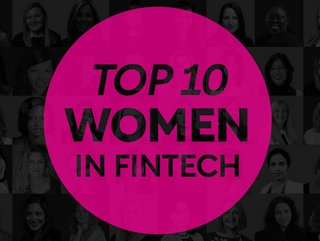 The annual Top 100 Women in FinTech list celebrates inspirational female leaders.
These are the 10 inspirational women who head up this year's list of the Top 100 Women in FinTech
We hear so much about the gender gap in financial services – and rightly so, given the obvious disparity between men and women in senior leadership roles. But occasionally, we prefer to strike a positive chord and shine a spotlight on those inspirational women who are pioneering change and driving success within their respective industries.
That's exactly what we've done with the FinTech Top 100 Women supplement, released by FinTech Magazine this week. Here, we've taken the top 10 leaders from that list to provide you with an abridged version – but if you want to check out the full thing, it's available now.


Co-founder at Nubank
One of the most successful female fintech entrepreneurs in Latin America, Cristina Junqueira is Co-Founder of Nubank – the largest neobank in the world. Junqueira studied industrial engineering at the Universidade de São Paulo, obtaining a position as an associate consultant with the Boston Consulting Group after graduating and working towards a master's degree in economic and financial modelling. Soon after, in 2007, she enrolled in Northwestern University's Kellogg School of Management in Chicago, Illinois, where she graduated with an MBA.
Junqueira returned to Brazil after earning her MBA, working as the sector head for small and medium-sized businesses at Unibanco, the biggest private banking organisation in the nation. The post of portfolio manager was made available to Junqueira when Unibanco merged with Ita, Brazil's second-largest private banking firm, the following year. Armed with a thorough understanding of the nation's financial sector and a concept of what she wanted to change, she left her position at Brazilian banking giant Ita after five years there.
She co-founded Nubank with David Vélez and Edward Wible in 2013, with the company going public in an IPO on the New York Stock Exchange in 2021.
COO Data & Analytics at Citi
Sarah works for Citi as their Singapore-based COO for Data and Analytics, APAC and EMEA. For six years, she served first as the Global Head of Data Centre Services and then as the Head of Group Technology Infrastructure for Deutsche Bank, where she helped execute the technology strategy and transformation roadmap. Her responsibilities span strategy, analysis and planning, financial management, people, risk and control, vendor management/procurement, and programme execution. Between 2010 and 2017, Garvey served as the Head of Technology for Corporate Affairs & Brand Marketing and Experience at Standard Chartered in Singapore, having previously been the Head of Product Engineering, User Experience and Employee Experience.
Global Chief Information Officer at JPMorgan Chase & Co
Lori Beer is JPMorgan Chase & Co's Global Chief Information Officer (CIO) and a member of the operating committee. In charge of the company's global IT infrastructure and systems, she oversees a $14bn budget and the 55,000-plus technicians who work for JPMorgan Chase's asset & wealth management, retail, and wholesale operations. Beer has been recognised as one of Barron's Most Important Women in US Finance, American Banker's Most Powerful Women in Banking, and is a Women's Bond Club's Merit Award recipient.
Chief Operating Officer at HSBC MENA
The Chief Operating Officer for HSBC's Middle East, North Africa (MENA), and Turkey regions is Ghinwa Baradhi, who is responsible for the bank's regional technology function. In this role, she concentrates on enhancing business value and customer experience by fusing IT strategy with business efficiency and simplification. Since joining HSBC in 2006 as the region's Head of IT Operations and Quality, Baradhi has spent 13 years holding a variety of positions inside the company, including managing the operational effectiveness of global banking and markets, as well as overseeing IT operations and software delivery. With 25 years of expertise in banking technology and operations, she is a successful senior executive who, prior to joining HSBC, worked for Emirates NBD Bank in senior positions across the areas of business intelligence, CRM, data warehouse, and wholesale trade.
SVP, CIO Global Commercial Services at American Express
Allegra Driscoll is currently SVP, Unit CIO Global Commercial Services at American Express. Before joining the company in 2020, Driscoll worked on the business side at Credit Suisse, with responsibility for designing and optimising the investment bank's client service functions and related technology. Prior to joining Credit Suisse, Allegra spent nearly 10 years at Goldman Sachs in a variety of roles, including Vice President in the Securities Division Sales Management team; Associate on the Futures, Clearing & Execution Franchise Management Team; and a developer on the risk technology team.
Corporation CIO at Banco Santander
Isabel Jimeno Fernandez, a distinguished and creative leader in her field, has served as CIO at Spanish financial services corporation Banco Santander for nine years. Before joining Santander, she worked for almost 10 years at Produban, the technological arm of Grupo Santander, which focuses on the ongoing design and management of IT infrastructure. Jimeno Fernandez has developed a reputation in the market as a dynamic decision-maker and an adept negotiator with skills not limited to the banking industry. She has a history in management and customer service, Java, PHP, and disaster recovery; and holds a Master of Sciences from The Catholic University of America in Washington, DC.
Head of Architecture and Transformation, Data & Analytics at UBS
With 14 years of expertise in data, advanced analytics, and IT delivery and management, Sweatha Donkada is both a technical and people leader. She also serves as a trusted advisor to executive leadership in technical strategy and has received the accolade of Distinguished Engineer in recognition of her leadership in developing engineering techniques and culture. She has been with UBS for just over 13 years now, starting off as a Trading Desk Developer and advancing to her current role as Executive Director - Head of Architecture and Transformation, Data & Analytics. She worked as a trade analyst at Barclays Capital before joining UBS and has a Bachelor of Technology in Computer Science and Engineering from the Indian Institute of Technology Madras in Chennai.
Chief Information Officer at BNP Paribas
Starting at BNP Paribas as a Junior Business Analyst in 2001, Aneta Kolankowska worked her way up through the organisation before leaving in 2018 after 17 years with the business, having held senior roles such as Head of Project Management and IT for BNP Paribas in Poland. She then joined Credit Suisse, leading their project delivery and systems integration, before returning to BNP Paribas in October 2022 to take up the role of Chief Information Officer. She holds a Master's of Science Engineering in Management and Marketing from the AGH University of Science and Technology in Kraków.
Chief Data Officer at Mastercard
Executive Vice President and Chief Data Officer at Mastercard, JoAnn Stonier is in charge of the company's enterprise-wide data strategy and management, aiming to ensure the company gets the most out of its information assets. She formerly served as the organisation's EVP Chief Information Governance & Privacy Officer, leading regulatory interaction in this area and heading up the company's global privacy and information governance. Before she joined Mastercard in 2008, Stonier served as the Chief Privacy Officer for American Express.
Chief Innovation Officer at Aon
Jillian Slyfield serves as Aon's Chief Innovation Officer, helping to address growing unmet client needs related to increased volatility, improved access to capital, developing resilient workforces, and developing original products for customers not seen in the market. To find, create, and grow important new sources of value for clients, she collaborates with colleagues across Aon. Slyfield previously held the position of Aon's Digital Economy Practice Leader, where she focused on the future of employment, platform marketplaces, and the digital disruption of established businesses.