Financial Services (FinServ)
Top events to look out for at FinTech LIVE London 2022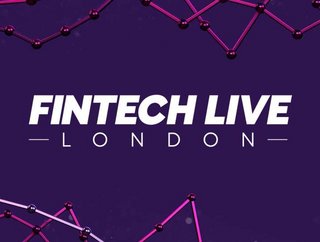 With exactly one week to go before FinTech LIVE London kicks off at Magazine in Greenwich, we pick out some of the panels and discussions to look out for
It's now exactly one week until the start of FinTech LIVE London at Magazine in Greenwich. The event will attract more than 3,000 thought-leaders from the worlds of finance and fintech, with delegates attending both in person and virtually. This two-day conference will feature 70 must-see speakers and a rich variety of different content formats – from lively panel discussions to informal fireside chats.

We have picked out some of our favourite not-to-miss events from both days of the event. It doesn't matter if you're joining us in person or logging in virtually from wherever you are in the world, you're sure to find something that takes your fancy. You can still register for tickets to FinTech Live London. Then use this handy list to pick out the topics you're most interested in.

I'm interested in: Open banking | Insurance | Future of money | Crypto | Gender equality | Sustainability

Open Banking Panel Discussion

Tuesday 1 November, 11.00am | Stage 1

Open Banking opens up financial markets to start-ups and SMEs, giving access to data that helps providers create better services and more innovation within the financial sector. More competition means better business, lower costs and happier customers. Join our panel of experts from Yapily, Nordigen and OBIE as they discuss the benefits and challenges of Open Banking and how it can help your business.

Yapily, Pleo, and the Power of Open Banking

Tuesday 1 November, 12.00pm | Stage 1

Current market conditions mean that businesses are looking for ways to better manage costs and increase cash flow more than ever before. But a crucial puzzle-piece to help businesses solve these challenges isn't being spoken about enough: open banking. Don't miss this fireside chat between Joe Armstrong of Pleo and Iain McDougall of Yapily.

Save your seat at FinTech LIVE London now.

Insurance and the Need for Customer Centricity

Tuesday 1 November, 11.10am | Stage 2

Insurance is an easy game if you can get it right. Give consumers the cover they need, the means to claim, and a speedy resolution at the end of it. By unshackling themselves from legacy mindsets, insurers can put the customer at the heart of everything they do and begin to break down the mistrust that traditionally characterised insurer-insured relationships. Join Adam Powell, Chief Operations Officer for Policy Expert; and James Wright, Head of Technology at Beazley Digital for this discussion.

How to Move an 184-year-old Insurer into the Digital Era

Wednesday 2 November, 12.30pm | Stage 1

In this keynote speech, Peter Stockhammer, Managing Director at Generali Engagement Solutions, explains how the 184-year-old German insurance company has been able to transition both its mindset and its technology in order to fully embrace digital offerings for its customers.

Save your seat at FinTech LIVE London now.

Unpacking the Futuristic World of Biometric Payments, Virtual Cards & Robot Bankers

Tuesday 1 November, 1.00pm | Stage 1

As we shuffle slowly towards a cashless society, new payment technologies are coming online. But what will it really mean to pay using your fingerprint, and what additional risks does that present? In this panel discussion, our panelists will explore the future of payments from virtual cards and robot bankers to biometric technology. Our experts include William Sorby, Director of Product and Financial Empowerment at N26; Hugh Courtney, Chief Financial Officer for Zilch; and Axel Cateland, Head of Banking at Spendesk.

The Future of KYC: A FinTech Perspective

Wednesday 2 November, 12.00pm | Stage 1

As hybrid working and geopolitical events give rise to greater regulatory risk for fintechs, onboarding is likely to come under increased scrutiny. Legislators expect fintechs to have a clear understanding of who their customers are, and adequately screen for suspicious activity and indeed for sanctioned individuals or businesses. In this keynote address, Aravind Narayan, Global Director for Sales Strategy and Execution at Refinitiv, explains how the future of KYC will evolve.

Save your seat at FinTech LIVE London now.

Boys Club! How Women in Finance Are Smashing the Glass Ceiling

Wednesday 2 November, 11.10am | Stage 2
The issue of gender parity in fintech is a pressing one. In recent years, women have made great strides in getting their voice heard, improving visibility in high-level roles and address the gender pay gap. But there is always more to do, with some industries still resistant to change. Indeed, finance must shrug off its reputation of being an all-boys club. Join three inspiring female leaders – Clémentine Svartz, Head of Finance at French fintech unicorn Spendesk; Nina Etienne, VP Marketing Europe at SumUp; and Angelique Dwyer, Chief Customer Officer for BCG Group – for a panel discussion on women in finance.
Women as Value Creators: Keynote Address
Tuesday 1 November, 12.20pm | Stage 2
The role of women in wealth management is an interesting one: female investors are stereotypically branded as less confident and less reckless than their male counterparts. Whether or not this is the case, this keynote speech will explore the role of women in finance, women as wealth creators and what ESG drivers there are when it comes to improving the gender balance. It will be delivered by Ayca Tunc-Ruff, Vice President & Head of Banking DACH at professional services firm Genpact.

Save your seat at FinTech LIVE London now.

How Banks and Fintechs Address Social and Environmental Equity

Tuesday 1 November, 11.00am | Virtual Stage

Banks have a role to play in creating greater social and climate equity – and they're in a prime position to do so. For example, by leveraging the power of fintech partnerships, financial institutions can create affordable access to credit and better support consumers in a way that's equitable and promotes overall financial wellness. Join virtually as David Reiling, CEO at Sunrise Banks, addresses the need for banks and fintechs to address ESG issues.

Day After Tomorrow: How Climate Change Affects the Future of Insurance

Wednesday 2 November, 3.10pm | Stage 1

Climate change affects every industry in every country – but when you're dealing with the aftermath of natural events like hurricanes and wildfires, like many insurers are, it's even more important to understand our changing planet. The climate crisis demands an immediate response from insurance providers. Jamie Rodney, CEO at Reask; Adam Rimmer, CEO at FloodFlash; and Johnny Stubbs, Head of Partnerships for Previsico explore what insurers can do to protect themselves and their customers.

The Longevity of Crypto in the Modern Day Economy

Tuesday 1 November, 1.10pm | Stage 2

What will the crypto market look like in 50, 20 or even five years' time? Recent market fluctuations have drawn into question the long-term success of cryptocurrencies. In this fireside chat, Saphyre's Gabino Roche Jr and BUX's Yorick Naeff discuss whether crypto is still worth your attention.

Investment in Crypto: Risky or Rewarding?

Tuesday 1 November, 3.10pm | Stage 1

Many people want to dip their toe into the crypto market but lack the understanding or confidence to do so, while others are jumping in without thinking and getting badly burnt. What exactly is the deal with cryptocurrency and how risky an endeavour is it? Join us in conversation with Campsor Capital to help us shine some light on this issue and more.