Financial Services (FinServ)
Top 10 UK fintechs by market capitalisation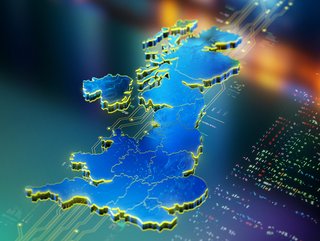 FinTech Magazine looks at the Top 10 UK fintechs by market capitalisation, starting with ClearBank
FinTech Magazine ranks the Top 10 fintechs in the UK by market capitalisation, with our Top entry last valued at US$19.8bn
While California's Silicon Valley may be synonymous as the home of technology – financial technology among its chief sub-sectors – the UK has a significant fintech market too. We look at the Top 10 UK fintechs by market capitalisation.
Market capitalisation: US$590m
Founded in 2015, ClearBank offers its proprietary API to a range of financial institutions, from other fintechs to crypto platforms, banks, and credit unions. A fully regulated banking infrastructure with real-time clearing access, ClearBank's API helps streamline the payments clearing process for clients. Recently, Fintech Magazine spoke to ClearBank's Group CEO Charles McManus at Money20/20, where he spoke about the importance of financial support for SMEs and current uncertainties in international banking.
Market capitalisation: US$596m
A bank built exclusively for mobile, Atom Bank was the first digital-only bank founded in the UK, and the first to be granted a full UK regulatory licence. Founded by Metro Bank Co-founder Anthony Thomson, and former First Direct CEO Mark Mullen, the fintech was last valued at US$596m. With investment from Spanish bank BBVA, Atom Bank has expanded its services to offer mortgages and savings accounts, along with secured loans for small businesses.
8. PPRO (Joint position)
Market capitalisation: US$1bn
Fintech PPRO provides digital payments infrastructure for businesses and organisations to deploy and scale checkout, acquiring, and risk services through one connection and interface. Last valued at over US$1bn, PPRO also offers fraud screen tools among other products for payment platforms, acquirers, and merchants. A no-code offering, PPRO's orchestration layer allows companies to seamlessly direct process flows and data. The fintech's partners extend to the likes of Citi, Stripe, and PayPal.
8. Zopa (Joint position)
Market capitalisation: US$1bn
Launched in 2020, Zopa Bank is the tech unicorn that raised over US$500m from the early investors of Uber, Slack, and Alibaba to build one of Britain's biggest banks. To date, Zopa bank has attracted £3.5bn (US$4.5bn) in deposits, more than £2bn (US$2.57bn) of loans on balance sheet, and issued over 400,000 credit cards. With over one million customers, Zopa expects its customer base to grow fivefold by 2027. In 2022 Zopa launched the 2025 Fintech Pledge, a cross-industry coalition of 40 fintechs firms joined together to tackle the cost-of-living crisis.
Market capitalisation: US$3.15bn
The UK's first woman-founded bank, thanks to Anne Boden, Starling Bank has seen a meteoric rise since its founding in 2014. Offering personal current accounts, joint accounts, business accounts, and Euro accounts, Starling has remained branchless throughout its 9 years of operation so far. Although Boden has stepped back from her role as CEO, which FinTech Magazine covers in this Lifetime Achievement Award article, the neobank remains a strong player in the UK market, with over 3m customer accounts and a most recent valuation of US$3.15bn.
Market capitalisation: US$4.5bn
Founded in 2015 as a mobile app and prepaid debit card, Monzo was able to offer its first full current account in 2017, when its UK banking licence restrictions were lifted. Fast-forward to 2023, and today Monzo has over 7.4m customers, and is valued at US$4.5bn. With sustained growth in the UK, the fintech has released a string of products since its launch – one of its latest being Monzo Flex, a buy-now-pay-later product to help consumers spread costs.
Market capitalisation: US$5bn
OakNorth Bank helps UK businesses access finance quickly, to help them scale their operations while also offering savings solutions. Last valued at US$5bn after Indiabulls Housing Finance sold 40% of its stake in OakNorth, the fintech supports funding amounts from £250,000 (US$324,600) to tens of millions of pounds/dollars. Helping generate new jobs for businesses, as well as funding companies offering affordable homes, OakNorth is one of the UK's largest fintechs.
Market capitalisation: US$6.67bn
Last valued at US$6.67bn, Wise is a global fintech founded in the UK that allows people and businesses to hold over 40 different currencies, and move money between different countries. Launched in 2011, today Wise processes £9bn (11.7bn) in cross-border transactions per month, saving customers an estimated £1.5bn (US$1.95bn) in transfer fees each year. Listed on the London Stock Exchange, over 16m people and businesses use Wise today, making it the UK's largest cross-border payments provider.
Market capitalisation: US$8.5bn
With a goal to level the playing field for small businesses, SumUp is a financial partner to more than 4m SME merchants in over 35 markets worldwide. Founded in 2012, SumUp offers a range of financial services to help simplify finances for SMEs, helping them focus on scaling their businesses. Raising funds on its 10-year anniversary at a valuation of US$8.5bn, SumUp has become one of the UK's largest fintechs. It is also registered as a Top Global Employer for LGBTQ+ inclusion and donates 1% of the revenue it generates from its Solo card reader to support social causes.
Market capitalisation: US$11bn
Offering global payments solutions to businesses and their communities so they can thrive in the digital economy, UK-based Checkout.com offers bespoke solutions to the needs of its clients and insights that help companies come up with new solutions to boost payments performance. Leveraging local expertise, Checkout.com operates across multiple markets. The fintech most recently launched an AI-powered Video ID Verification Tool, allowing its partners to offer a safer payment experience for consumers.
Market capitalisation: US$19.8bn
Last valued at US$19.8bn, Revolut is the UK's highest-valued fintech. Founded in 2015 by Nikolay Storonsky and Vlad Yatsenko, Revolut offers accounts for currency exchange, debit cards, virtual cars, Apple Pay, stock trading, and crypto, among other offerings. Revolut says its aim is the build the first global financial super app. With 30m customers using its array of financial products worldwide, Revolut processes up to 250m transactions a month helping its customers improve their financial health, giving them greater control over their finances.