Financial Services (FinServ)
Top 10 global fintech events and conferences in 2023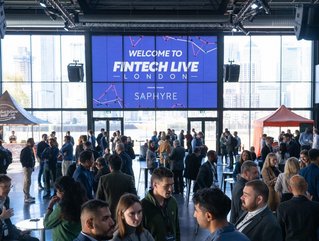 Live events are a great way to network, build connections and meet new people.
Looking for the latest fintech insights, trends, innovation, and more? Discover below FinTech Magazine's Top 10 events and conferences to attend in 2023
Currently valued at US$179bn, fintech is a fast growing industry with approximately 30,000 startups under its belt. Over the last eight years, investment in the industry has increased 3.5 times, and by the end of 2021 investment reached US$210bn.
Globally, the adoption of fintech has been well received with China leading the way; over 90% of citizens use fintech banking, payments, and financial management solutions.
Being such a fast-paced industry, keeping up with current trends, insights and innovations is key. As such, FinTech Magazine has ranked its top 10 events and conferences to attend in 2023.
Since its inception, Singapore Fintech Festival (SFF) has carefully selected its themes to reflect the opportunities and challenges in the financial sector. With those in fintech striving to stay resilient and viable, SFF brings together thousands of people from around the world to shape the economy and make impactful public and private sector connections.
Where: Singapore
When: 15-17 November
Website: Singapore Fintech Festival
Agenda: TBC
Driven to set the global benchmark for the way enterprises and governments approach financial innovation, Dubai Fintech Summit brings together world-renowned thinks, policy makers and decision makers to shape the future of fintech and finance.
"The summit consolidates Dubai as a rising fintech hub, encouraging startup innovation and investment under its visionary leadership."
Where: Dubai
When: 8-9 May
Website: Dubai Fintech Summit
Agenda: 2023 Agenda
Returning for its ninth year, IFGS will discuss and debate the crucial issues facing the sector not only now but in the years to come. From innovators and institutions to regulators and policy-makers, startups and investors, IFGS's agenda will shine a spotlight on the global fintech ecosystem with an increased focus on the key areas of "enhancing, empowering and ensuring that fintech and financial services pave the way for economic growth, sustainability, and a financial system that caters for all".
Where: London, UK
When: 17-18 April
Website: IFGS
Agenda: 2023 Agenda
As the payment industry continues to expand, Pay360 aims to provide a platform for those in fintech to understand how such changes affect your business.
This year, Pay360 will cover the future of payments and a response to the cost-of-living crisis, embedding environmental sustainability in the payments ecosystem, the regulation rabbit hole, what to expect in 2024 and beyond , and so much more!
Where: London
When: 19-20, May 2024
Website: Pay360
Agenda: 2023 Agenda
Bringing together the brightest minds and industry leaders to address the challenges of the fintech world, Fintech Week London aims to provide practical solutions to move the industry forward.
With more than 1,000 financial and fintech executives attending the five-day event, Fintech Week London will cover embedded finance, ESG, crypto, metaverse, data, risk and fraud, wealthtech, regtech, insurtech, payments, funding and capital, and fintech for good.
Where: London, UK
When: 19-23 June
Website: Fintech Week London
Agenda: 2023 Programme
"Turning the strategic insights of tomorrow into a plan of action today."
MoneyLive offers the most relevant and future-facing information from leading organisations, C-suite executives, and thought leaders form the banking and payments industry.
Putting bank-led conversations front and centre stage, MoneyLive provides opportunities to meet with a senior audience, network and connect, and discover thought-provoking insights.
Where: North America, Asia, Europe
When: June - September 2023 & March 2024
Website: MoneyLive
Agenda: North America, Asia, Europe (TBC)
Helping data managers solve their biggest challenges for more than 15 years, FIMA Live Europe provides interactive discussion and solution sharing to its attendees via roundtable discussions, workshops, live debates and networking.
In 2022, FIMA Live Europe looked at the ways in which investment banks and asset managers can exploit innovations in data analytics and science, AI, machine learning, and cloud to find solutions to some of the biggest challenges and opportunities in the industry.
Where: London, UK
When: 28-29 November
Website: FIMA Live Europe
Agenda: TBC
Want to be part of the revolution? This spring, FinTech Magazine launches FinTech LIVE Virtual New York. Streaming to a virtual audience around the world, this exclusive one-day virtual conference will feature keynote speakers, interactive fireside and panel discussions that deep dive into issues impacting the future of fintech, insurtech and crypto.
Where: Virtual
When: 3 May
Website: FinTech LIVE Virtual New York
Agenda: Virtual Agenda
Returning this November, FinTech LIVE London brings together leading organisations, C-suite executives and thought-leaders from the world of fintech for a third year, this time at the QEII Centre.
Discussing the biggest and most innovative ideas to drive the conversation about the world of fintech, insurtech and crypto, FinTech LIVE London offers two days of unmissable content.
"FinTech Live 2022 completely surpassed our expectations. We really got so much mileage out of our experience, and made some great connections. Thank you so much to everyone and we can't wait to see you at the next one!" - Saphyre (Headline Sponsor).
Where: London, UK
When: 8-9 November
Website: FinTech LIVE
Agenda: TBC
From in-depth analytics to inspirational speakers, Money20/20 is a global event that promises to offer world-class insights and networking opportunities to help those in the industry stay ahead, power strategies and relationships, and switch mindsets.
Where: São Paulo, Mexico City, San Francisco, Amsterdam, New York City, Singapore, Sydney and Hong Kong
When: May - November
Website: Money 20/20
Agenda: World Tour