Financial Services (FinServ)
Tide launches programme to build UK-India business relations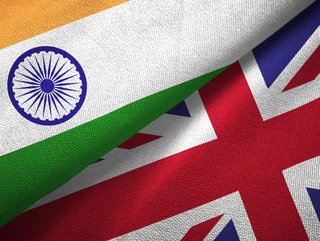 Tide launches exchange programme to foster bonds between UK and Indian SMEs
Uk-based Tide has launched its MSME Exchange Programme (MEP), which aims to foster bonds between small business owners from the UK and India
The business financial platform Tide has established an MSME Exchange Programme (MEP), designed to boost global exports and entrepreneurship by building relationships between small and medium businesses (MSMEs) in the UK and India.
Tide's MEP initiative comes amid an expansion of operations in India after it committed to support 500,000 small, women-led businesses by 2027, investing a total of £100m in them.
Building an exchange programme
Per the MEP, two entrepreneurs from India and the UK will be selected by Tide every quarter, and sponsored to visit the corresponding nation to build business relationships.

In total, eight businesses from each country will participate in the programme, beginning on 1 June 2023 and ending on 30 May 2024. Tide says the MEP will focus on knowledge exchange in regulatory compliance, legal frameworks, entrepreneurship, products and networking.

Tide CEO Dr. Oliver Prill says: "Through the MSME Exchange Programme, Tide is taking a huge step in championing small businesses and fostering bonds between small business owners in the UK and India. We recognise that they have shared ambitions, including exporting their goods and services between the two countries, which share historical ties."
MEP points to wider UK-India collaboration
The launch of Tide's MEP points to a broader trend of collaboration between both India and the UK. Recently, the two nations held their first Financial Markets Dialogue, where they welcomed the need to collaborate on fintech, data and regulations.
Speaking on the launch of Tide's MEP, British High Commissioner to India Alex Ellis says: "Prime Minister Sunak and Prime Minister Modi have reiterated the huge opportunities that closer trade and investment ties offer British and Indian businesses and consumers.
"Our investment relationship already supports nearly half a million jobs in each other's economies. Creating direct linkages between growing businesses from both countries will take us further. I congratulate Tide on adding to the India-UK success story."
CEO of Tide India, Gurjodhpal Singh, concludes: "MSMEs are the backbone of India's economic aspirations. Tide India is eager to act as an active enabler of small businesses and unlock the true potential of MSMEs.
"We are grateful to the British High Commission and the Indian Government for supporting us in this mission. We look forward to supporting those small businesses who will take part in what is a significant initiative by Tide."