Financial Services (FinServ)
The fintech trends set to take centre stage at Money20/20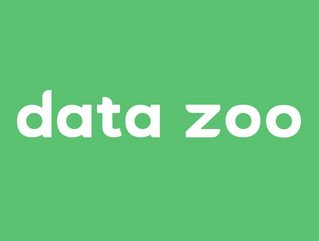 Tony Fitzgibbon, Chief Executive Officer at Data Zoo, predicts the fintech trends that will take centre stage at Money20/20 USA in Las Vegas next week.
From explosive growth to regulatory overhauls, there has been a wave of new developments shaping the future of the fintech industry this year. As the fintech community prepares to descend on Las Vegas for Money20/20, Tony Fitzgibbon, Chief Executive Officer at Data Zoo, predicts the trends that will take centre stage.
Tailored customer onboarding for fraud prevention
Providing a frictionless onboarding experience while delivering high-level data protection has become a balancing act. Businesses are facing an ongoing battle attempting to fight fraudsters with increased security while maintaining customer-friendly authentication processes. Customers have become accustomed to easy and seamless onboarding. To ensure trusted customers are onboarded and bad actors are deterred, customer expectations must be top of mind for companies when implementing fraud controls.
Crypto crime hits an all-time high
A recent report by Chainalysis revealed that cryptocurrency-based crime hit an all-time high in 2021. Organised criminal groups and individual offenders are taking advantage of the borderless nature of digital currencies to conduct serious offences, including money laundering, terrorism financing, scams, and tax evasion. Criminal abuse of cryptocurrency not only impacts future adoption and attracts scrutiny from governments but also directly targets innocent users. As legislators look to regulate cryptocurrency, we expect to see the industry proactively work to protect legitimate users from illicit activities.
Buy-now-pay-later is changing the economic landscape
The rising cost of living has caused many people to redefine what they consider 'essential' and look to buy-now-pay-later (BNPL) services to ease their financial burdens. The explosive growth of these platforms has altered how consumers budget and view their future expenses. As the popularity of BNPL continues to rise, there is speculation about whether it will ultimately replace credit cards and what regulatory frameworks will be introduced to protect consumers.

Regulations will shape the future of fintech
In recent years, there has been growing tension between the evolution of technology and the ability of legislators to create, modify and enforce regulations. This year, we expect many conversations at Money20/20 to be told through the lens of fraud, regulation and policy. The fintech industry is recognising the importance of proactively working with regulators to protect consumers while fostering innovation. At the same time, policymakers need to work with the industry to understand the economic impacts that specific regulations could create.

Open banking sparks financial innovation
Open banking gives consumers more control over their data, enabling them to access and share their data with accredited third parties to gain better deals on products and services. The goal is to generate competition and innovation in the financial services sector to provide businesses and consumers with better products and experiences. This is just the beginning. With more than 80 countries introducing Open Banking, we expect to see it continue to expand into more sectors and become a powerful tool for consumers.
Data Zoo to attend Money20/20 in Las Vegas
Our team will be in full force at Money20/20 USA, which will take place from 23-26 October 2022 in Las Vegas, Nevada. We're thrilled to join 2,800 like-minded companies to meet, network and share our ideas about the future of fintech.
As one of the world's fastest-growing digital identity providers, we are proud to help technology businesses of all sizes build and scale a reliable process to mitigate risk and prevent fraud. Meet us at Stand 3001 to learn why Data Zoo's modern identity solution is the smarter way to verify and onboard trusted customers.

About the author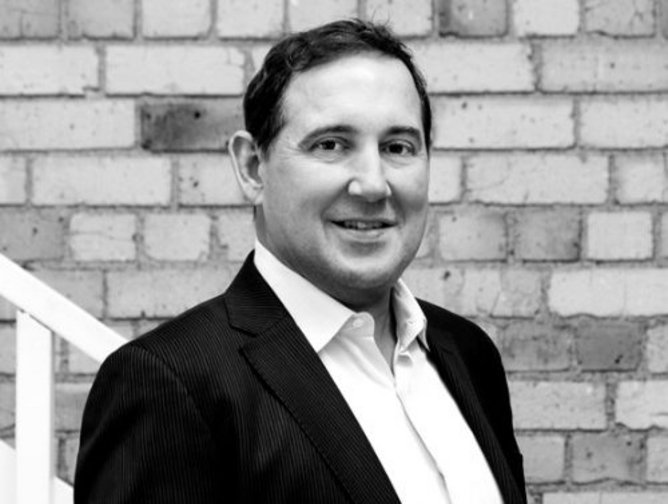 For over 25 years, Tony Fitzgibbon has been a notable leader in the identity verification space. As the Chief Executive Officer at Data Zoo, one of the world's fastest-growing digital identity providers, Tony champions a culture of innovation and research.
Tony is an expert in data management, analytics and international compliance, with immense knowledge and understanding of big data and identity verification solutions. Recognising how the regulatory and risk landscape was rapidly evolving, Tony was motivated to create a global identity solution that would give customers confidence in how organisations handle their data.
Tony's extensive experience has awarded him and Data Zoo widespread industry recognition, including placing on the Deloitte Fast 50 Tech List and being named as a Representative Vendor in Gartner's 2022 Market Guide for Identity Proofing and Affirmation.