Financial Services (FinServ)
The evolution of payments: impacts on customer experience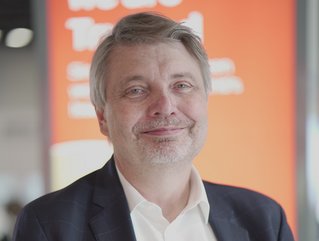 Castles Technology CCO and CEO EMEA Jean-Philippe Niedergang says: "over the past decade, tech-savvy players have developed a host of innovations that are ideally suited to the needs of retailers and the new, more mobile consumer habits of their customers"
FinTech Magazine speaks to Castles Technology CCO and CEO EMEA Jean-Philippe Niedergang about the evolution of payments in retail to enhance UX
We speak to the CCO and CEO of EMEA for Castles Technology, Jean-Philippe Niedergang, about changes happening to in-store payments today, and how such changes are revitalising the retail experience for consumers.
How are in-store payments changing?
Over the years, the evolution of in-store payments has gone through several significant stages.
Retailers and customers alike have gone from paying by cash, which was predominant between 1970 and 1980, to cheques, and today we can no longer do without credit cards and other electronic transactions.
Spurred on by changing customer expectations and needs in terms of payment, many companies specialising in the sector have embarked on a race to innovate, enabling them to offer solutions and tools (payment terminals or Eftpos terminals) that are increasingly digitised, more secure, and provide the basis for an enhanced customer experience for merchants.
Contactless payments continue to rise, but bank cards are not the only means of payment. Boosted by the massive adoption of smartphones and payment applications, numerous technological innovations are shaping how we purchase.
Mobile payment, which uses NFC technology to make payments simply and securely by bringing your phone close to a payment terminal, is gaining ground in many markets.
Entering a pin code or signing a receipt will become outmoded practices. Some banks and card issuers are already running pilot programs using fingerprint recognition technology to authenticate the user at the point of transaction.
In Asia, wallets account for 60% of the market. More and more frequently, they integrate functionalities linked to loyalty programmes.
How can payments help revitalise the retail experience?
The payment services market is highly competitive and consolidating, and only the most agile and flexible players who can adapt most quickly to change with the most advanced technology will emerge victorious.
In this battle, technology and innovative solutions for very small businesses are paramount. Point-of-sale (POS) vouchers make it possible to revitalise many areas of the retail business. For example store management, inventory and supply chain, marketing, etc...
The payment industry must constantly reinvent itself to meet increasing societal challenges. Giving voice instructions instead of manually entering payment information to make a purchase is an innovation made possible by voice recognition and natural language processing technologies.
For small businesses or itinerant shops needing a simple, mobile, and cost-effective payment solution to collect card payments from any device, the cloud-based Soft POS (Point-of-Sale) payment software solution enables all transaction data to be stored on remote servers rather than on a local device.
Tipping is not excluded from the new payment dynamics. In most countries, tipping is going digital and remains absolutely discretionary, optional, and voluntary, except in the USA.
But they're not the only ones going digital. Churches today also have VSEs for collecting donations. These new uses show a real social change and, above all, an accelerated evolution of the market.
How are retailers shifting reliance away from banks?
Until recently, banking transactions were the sole preserve of banking institutions, but over the past decade, tech-savvy players have developed a host of innovations that are ideally suited to the needs of retailers and the new, more mobile consumer habits of their customers.
The Android mobile operating system that powers the majority of smartphones and tablets on the market is the invention that has contributed to the boom in mobile applications, notably by improving the user experience.
Relying on existing payment infrastructures, and therefore a priori reliable, they contribute to and promote a smoother, more convenient payment or purchase experience for consumers in real-time.
Every user is now free to pay quickly and easily, whether to split the bill, reimburse a friend, buy a product online, or give to more charitable causes. Digitalisation is changing the way brands and consumers interact.
******
For more insights from FinTech Magazine, you can see our latest edition of FinTech Magazine here, or you can follow us on LinkedIn and Twitter.
You may also be interested in our sister site, InsurTech Digital, which you can also follow on LinkedIn and Twitter.
Please also take a look at our upcoming virtual event, FinTech LIVE London, coming on 8-9 November 2023.
******
BizClik is a global provider of B2B digital media platforms that provides executive communities for CEOs, CFOs, CMOs, Sustainability Leaders, Procurement & Supply Chain Leaders, Technology & AI Leaders, Cyber Leaders, FinTech & InsurTech Leaders as well as covering industries such as Manufacturing, Mining, Energy, EV, Construction, Healthcare, and Food & Drink.
BizClik – based in London, Dubai, and New York – offers services such as Content Creation, Advertising & Sponsorship Solutions, Webinars & Events.