Financial Services (FinServ)
TECH LIVE LONDON: Begins tomorrow at 10am!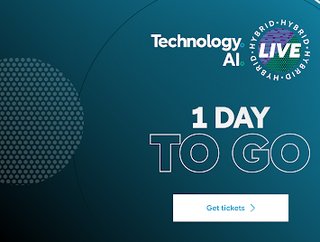 Our marquee technology event is nearly here. There's still time to claim your free ticket (worth £295). Look forward to welcoming you to the Tobacco Dock!
Ladies and gentlemen, TECH LIVE LONDON will commence tomorrow morning at London's Tobacco Dock, and we are very excited to welcome yourselves and our roster of top speakers from the realms of AI, cybersecurity, diversity and inclusion, 5G & cloud, enterprise IT and digital transformation.
The good news is that the rail strikes don't affect the stations close by to the event, and the roads are expected to be clearer due to higher numbers of remote workers. You can also claim complimentary parking from us once registered.
For more information on logistics, click here.

Claim your free ticket
To sign up for a free pass, all you and your team/clients need to do is apply the code in the link:
Here's your discount code: https://www.eventbrite.co.uk/e/tech-live-london-tickets-272046116257?discount=ATFree
Catering will be provided and there's ample opportunities to meet and network with like-minded brands and also explore content production possibilities with BizClikMedia Group, which typically begin with complimentary website articles and feature commentary for your leaders - giving them a huge PR boost to impress those inside their organisation and within the wider industry across our 15 multi-sector publications.
BizClik staff will be on hand to answer any of your queries and a video crew will be on site to gather thoughts from the attendees.
If you want to explore editorial opportunities with myself and the other publications, please log your request in Brella and we'll follow up.​​​​​​​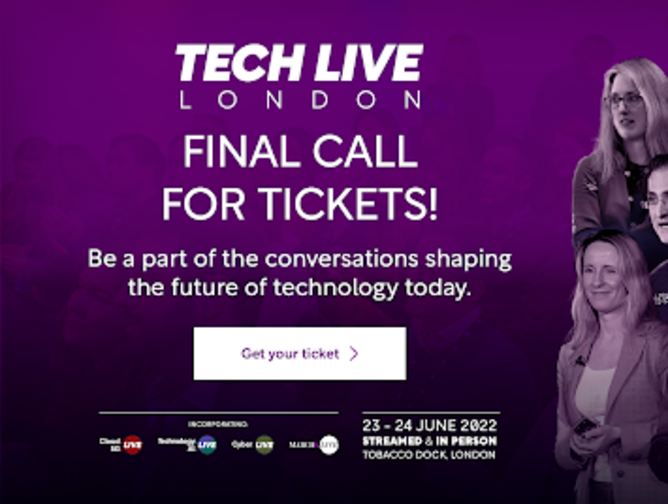 Sign up to Brella today to meet world-class speakers this Thursday and Friday
As the event can be enjoyed both in-person and virtually, we encourage our attendees to sign up to Brella – which is free to download, and only takes a few minutes to sign up to.
Through Brella, you will be able to take a look at the full agenda, giving you the opportunity to set up meetings and networking opportunities in advance and at the event itself. You will also be able to join live speaker Q&As by sending questions through the app - all at your fingertips.
Sign up here: https://next.brella.io/join/June2022
Code to use: June2022
Meet the speaker
As our amazing speakers will be stealing the show, we want to make sure you don't miss a minute of what they have to say. Wherever your tech interests lie, our speakers will discuss the hottest topics, including the metaverse, DE&I, ESG, artificial intelligence, and much, much more.
But with so many amazing talks, make sure you have a full understanding of who will be covering what, so you can organise your priority list accordingly. To help you do so, we've been introducing all our lovely speakers on our website, so you can find out more about them ahead of the event.
And remember, if you have any questions for the speakers, you can log them on Brella ahead of time!
We can't wait to see you there.