Stripe to roll out Tap to Pay for Android in six markets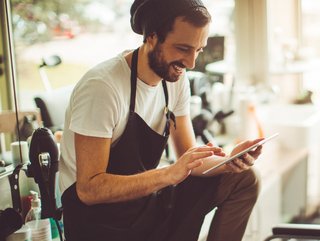 Barbers are among the merchants who will benefit from the new Tap to Pay rollout.
Payments giant Stripe is rolling out Tap to Pay functionality for Android devices in six markets, giving a new in-person payments option to merchants
Payments giant Stripe has launched 'Tap to Pay' on Android, expanding its contactless payment offering in six markets.
Tap to Pay on Android will be available through Stripe Terminal for in-person contactless payments in the US, Canada, UK, Singapore, Australia and New Zealand. It follows the announcement this time last year that Stripe was partnering with Apple to offer Tap to Pay functionality on iOS devices.
As businesses increasingly look to cut down on the expense and hassle of physical point-of-sale hardware, the latest product rollout from Stripe will ensure that merchants can accept payments on Android phones and tablets.
A recent Stripe survey found that 65% of businesses plan to prioritise a unified in-person and online checkout experience this year, while an industry report reported that 64% of shoppers prefer brands with an online and in-store presence.
With fast integrations and no additional hardware required, Tap to Pay helps businesses add or expand in-person payments with minimal cost and effort, giving businesses across the globe that run on Stripe another way to capture revenue. It will support transactions made with mobile payments like Google Pay, as well as Mastercard, Visa and American Express debit and credit cards.
Move reflects that 'contactless is becoming the norm'
John Affaki, Terminal Business Lead at Stripe, says: "Stripe's launch of Tap to Pay on Android puts contactless payments hardware into the pockets of millions of businesses around the world. Now any business can set up in-person checkout in minutes."
Dong Min Kim, Director of Product Management at Google Payments, adds: "Contactless payments are increasingly becoming the norm, therefore it's crucial that businesses of all sizes are able to accept this form of payment. Android devices already connect billions of people globally, and by teaming up with Stripe to support Tap to Pay, we are providing businesses who have Android devices an easy and cost-effective way to accept contactless payments from their customers."
Aram Muradyan, Head of Product at Squire – a barbershop management platform that is becoming one of the first platforms to adopt Tap to Pay for Android – continues: "We're constantly working to improve the current payment experience and make it as seamless as possible. Thanks to the Stripe Terminal SDK, our mobile teams were able to implement Tap to Pay on Android phones in just two weeks with minimal resources."