Financial Services (FinServ)
Stephen and Gabino Roche to kick off FinTech LIVE London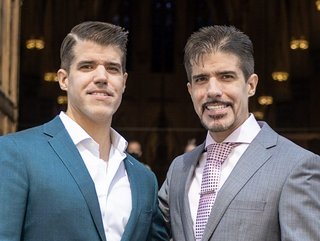 Stephen and Gabino Roche, the founders of pre-trade onboarding platform Saphyre, are among the keynote speakers at FinTech LIVE London from 1-2 November.
Stephen and Gabino Roche, the Co-Founders of pre-trade onboarding platform Saphyre, will deliver a keynote address at the upcoming FinTech LIVE London event from 1-2 November 2022.

They will be among the headline speakers at the annual event, which this year says hello to a brand new venue – Magazine London in Greenwich, near the O2 Arena. The Roche brothers, who founded Saphyre in 2017, will deliver the first keynote of day one of the event.
They will be followed by Kathleen Maley, VP Analytics Products for Experian, who will deliver a keynote address immediately after Saphyre. Other keynote speakers during the two-day event will include David Reiling, CEO of Sunrise Banks, who will explore how banks and fintechs can address social and environmental equity; and Suresh Samuel, Deputy Chief Investment Officer at Lendable.
FinTech LIVE London will also feature keynote addresses on some of fintech's most promising and pressing issues – including AI, courtesy of Dina Ghobrial from Halo AI and Andreas Ponikiewicz from Mostly AI.
A variety of events from keynotes to fireside chats
Over 3,000 attendees are expected to gather either virtually or in person, with more than 70 internationally acclaimed speakers.

Panel discussions include Unpacking the Futuristic World of Biometric Payments, Virtual Cards & Robot Bankers with contributors from N26, Zilch and Spendesk; as well as Investing in Crypto: RIsky or Rewarding? There is also a highly anticipated panel discussion on Open Banking, which will include Mambu, Yapily, Nordigen and OBIE.

On both days of FinTech LIVE London, there will be an opportunity to network over both coffee and lunch. Events start at 10am, giving in-person attendees ample opportunity to find their way to the venue or time outside the event to arrange meetings with prospective clients and partners. There will be a rich variety of presenting styles throughout the day, including keynote addresses, fireside chats, panel discussions and more.
You can book your ticket to FinTech LIVE London today. There is a choice for both in-person attendance, for those who can make it down to Magazine, or virtual access for those who want to tune in remotely. Don't miss out one of the chance to meet like-minded innovators and thought leaders who are helping to shape the future of fintech.