Southeast Asian fintech Fazz seals US$100mn Series C round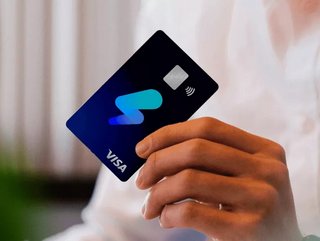 Fazz, which allows businesses in Southeast Asia to pay, save and get credit easily, has secured US$100mn in Series C funding from the likes of Tiger Global
Southeast Asian fintech Fazz has raised US$100mn in Series C funding, which the Singapore-based firm will use to further build out its platform aimed at the region's businesses.
The Series C round consists of US$75mn in equity funding led by existing investors including Tiger Global, DST Investment, B Capital, Insignia Ventures Partners and ACE & Company. In addition, the fintech has also secured a US$25mn debt facility from Lendable.
For Fazz – which offers a business account that lets businesses of all sizes pay, save and get credit easily, from small and micro enterprises to Fortune 500 corporations – the money will accelerate the company's vision to "catalyse Southeast Asia's digital transformation". The fintech has booked a record US$10bn in transaction volumes in the last year and is looking to double that figure in the next 12 months. It is also seeking to recruit 600 people across Singapore, Indonesia, Malaysia, Vietnam and Taiwan.
Improving access to growth capital in Southeast Asia
Fazz CEO Hendra Kwik says: "Many businesses in Southeast Asia are still underserved, and some of them have been heavily affected by the pandemic. Fazz is stepping in to help them recover and grow back stronger. Our technology is our key differentiator – we invest a lot in the tech side of our business to ensure that any business from small family shops all the way to big enterprises can access financial tools to build their business. More importantly, we want to provide the same benefits that big companies have to small businesses and warung [family-owned stalls or shops] owners. This round of funding will enable us to build this technology edge for our users."
The problem that Kwik describes was exacerbated during the pandemic, particularly for MSMEs, who find themselves at a greater disadvantage because of a lack of access to funding, technology and network. Fazz is seeking to make it easier for these businesses to access financial tools that will help them streamline processes, widen their reach, improve their supply chains and get the funding they need to grow.
The latest round of funding comes two years after Fazz raised US$83mn in Series B funding, and brings the firm's total funding to date close to US$200mn.
Alex Cook, Partner at Tiger Global, says: "Fazz provides important financial tools to businesses in Southeast Asia, many of whom lack easy access to digital payments, treasury functions, and growth capital. The Fazz platform has been rapidly adopted by both small businesses and large corporations, and we look forward to continuing our partnership with the Fazz team."