Small business lender Floryn gets €65mn backing from NatWest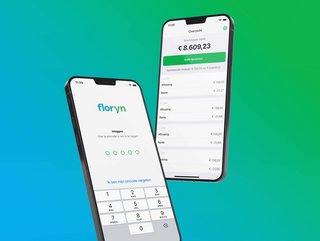 Floryn has an app (pictured) and has given out over €650mn to date.
Floryn, a small business lending fintech from the Netherlands which has provided more than €650mn in financing, has received the backing of NatWest
Small business lending fintech Floryn has secured €65mn in funding from British banking group NatWest.

The Dutch fintech, which is based in the southern city of 's-Hertogenbosch, will use the capital injection to strengthen its position as a cost-effective alternative to traditional lenders. The company offers small business loans worth up to €3mn and was founded in 2016 by Sven van der Biezen, Marijn van Aerle and Gion van den Bogaert.

The latest funding is a significant vote of confidence in Floryn, which last raised money in 2019 when NIBC Bank and others contributed €60mn towards its goal of supporting SMEs. Floryn is seeking to expand the small business lending segment, with the latest money raised helping towards that end.
Since inception, Floryn has received more than 60,000 credit applications, using technology such as artificial intelligence, machine learning and data analysis to process submissions more quickly.

Investment allows Floryn to expand and lend more
"Despite a challenging market in recent years, Floryn has continued to grow as a financier with ambition," says Gion van den Bogaert, co-founder of Floryn and Chief Finance and Risk Officer. "A good customer experience and service have played an important role. Floryn has provided more than €650mn in financing since its inception and thanks to this expansion we can now also help larger companies at more competitive rates, up to a credit limit of €3mn."

George Ross, NatWest's Head of Specialty Finance, adds: "NatWest is actively seeking opportunities to support fintech companies that make a distinctive contribution to the sustainable growth of the economy. We are therefore delighted to welcome Floryn as a new client – an innovative lender that aligns well with NatWest's core values ​​of fostering the potential of companies to grow and succeed."