Financial Services (FinServ)
Sick pay protection fintech Wagestream partners with Wakam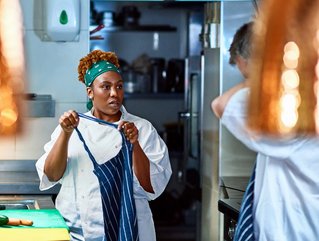 A report has found low-paid workers are particularly susceptible in the event of sickness.
UK fintech Wagestream, which provides workers with affordable sick pay cover, has teamed up with French fintech Wakam in a new partnership
Fintechs Wagestream and Wakam are teaming up in a new Anglo-French fintech partnership to provide workers with affordable sick pay cover.
The two companies are aiming to support the roughly 9m at-risk workers by providing better sick pay, with employers increasingly subsidising fairer financial products for their staff. The product offers employees income protection specifically designed to meet the needs of frontline workers, who are often overlooked by the UK's sick pay system.
Wagestream, which is based partly in the UK, has already rolled out the offering to more than 1m UK workers through their employers. It comes as the latest Low Pay Britain report highlights the state of government-provided statutory sick pay, which "offers very little insurance against sickness, particularly when compared to other rich countries," the report says. The findings also suggest low-income workers are most affected.
Wagestream 'putting worker wellbeing first'
Now Paris-based Wakam will support the fintech provider with its "mission-driven approach" to insurance, which revolves around more transparent policy terms and lower distributor commission rates.
Rob Moore, Director of Insurance at Wagestream, says: "As part of our mission to bring better financial wellbeing to frontline workers, we're thrilled to partner with Wakam – a trusted insurance provider now in 32 countries, with an ethical approach that helps us put worker wellbeing first. Too many people come under financial stress if they lose their income for even just a week, but with this partnership, we'll be able to tackle the problem and give employers a valuable new addition to their financial wellbeing toolkit in the process."
Olivier Jaillon, CEO & CPO of Wakam, adds: "We are really proud of this partnership with Wagestream, which allows us to further consolidate our presence in the UK. As a mission-driven company, we see our own values reflected in Wagestream's strong commitment to society. We are excited to be part of this journey."