Financial Services (FinServ)
SCube CEO Shovan Samuel on marketing in financial services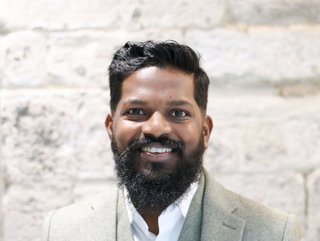 CEO of Scube Shovan Samuel speaks to FinTech Magazine at IFGS 2023
FinTech Magazine sat down with SCube CEO Shovan Samuel at IFGS 2023, to discuss the importance of marketing in the fintech industry
While in attendance at the Innovate Finance Global Summit (IFGS) 2023, FinTech Magazine sat down with Shovan Samuel, CEO of SCube, the company providing marketing solutions to the financial services industry.
Resourcing marketers
For Samuel, there are two sides to the business when it comes to fintech companies. "The first thing is building the technology. Most companies invest the majority of their resources, time and effort into building the technology. Obviously, they want to sell the technology, and that's where marketing comes in." As far as Samuel is concerned, SCube has found a gap in the market: "The biggest challenge fintechs have is that they invest all their time in building the technology, that when it comes to marketing, things happen quite late.
"Most of the time, marketing teams do not get the kind of support or resources they need to generate leads or scale their business. For example, if a company's website isn't set up right, it can delay the process of entering new markets.
"We work with the marketing team in the financial service space to provide them with a strategy to scale. If a fintech has to build a website, how should it build it? What software should it build on? Does their website need to be full of content? These are the questions we help fintechs answer when they look to scale their business.
"SCube also helps growing fintechs base their information in one central location, so that a website serves as a central database for information, and uses the same data to feed into an app or product. Integration is key to upscaling a business, otherwise, teams can be updating information in different places and things are not combined."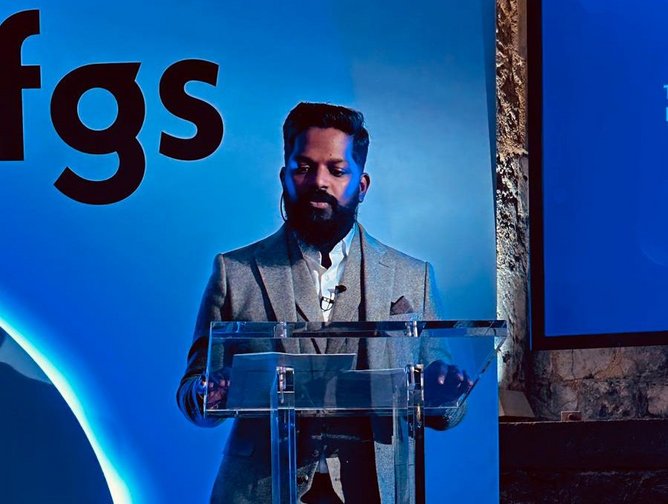 SCube CEO Shovan Samuel
Personalising products
Helping fintechs scale and streamline resources are not the only areas that SCube provides for, with personalisation key to driving product autonomy in different verticals and markets of operation.
Samuel says: "For fintechs, it's important to think about how they personalise information. For example, an offering in the UK might not be the same offering you have in Germany, right? On the other hand, you might have a business customer who isn't interested in your retail product. So it's important to have the right marketing tools at your disposal.
"With a headless content management system (CMS), SCube can talk to a platform and understand what customers want through key data points. If Tom comes to your website as a business customer, the next time he visits he will just be shown business information and nothing else distracting, he'll just have the right data and CMS. That way you can give him a more personalised experience and a better offering that can serve his clients."
Championing modular systems
It's worth noting, that the ability to stand out in supplying marketing tools comes down to having the best solutions available to deal with that – using the kinds of technology that fintechs themselves produce.
For Samuel, a shift to modular systems helps define the quality of marketing solutions on offer. "At the moment, financial services companies are using monolithic systems – an integrated system where everything comes in one place. With a modular system, everything is API driven.
"For example, if you want to implement ChatGPT into your product, a headless CMS can achieve that because you're integrating something else that's modular. This will then allow you to find solutions to build products that would previously have taken six months to a year to build."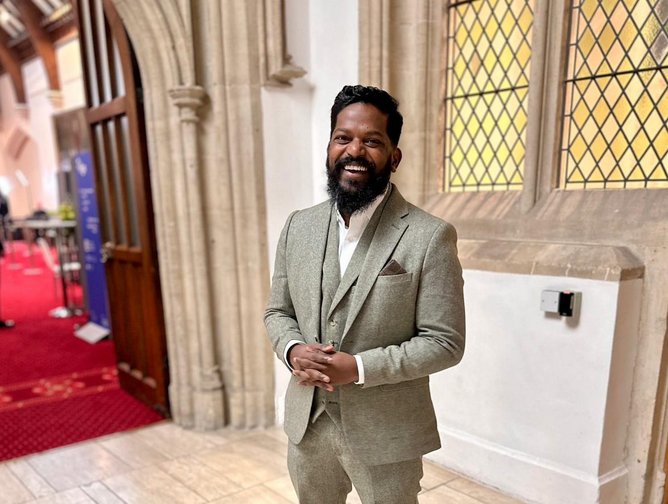 SCube CEO Shovan Samuel
The future of marketing and AI
Understanding modular systems and using them correctly is, for Samuel, crucial to the success of fintechs looking to market in the right way. "AI is going to become very important in companies' marketing aspect.
"You can use AI to go and see who your competition is right now on Google. You can find out the title and description they have on their website, and you can use your own company browser to understand your company values and your service. You can ask AI to find your company IP and write it, rewrite it even. It's a powerful tool that marketers must learn to harness.
"I think right now, because AI is in its early development, a lot of people are being a bit lazy. It's not about asking the likes of ChatGPT a question and getting the perfect answer, it's about using the tool in the right way with a thorough understanding of your market. It's about you understanding your market, and how to use AI tools to ask the right questions and get the desired results."
Standing out from the crowd
Staying abreast of the latest modular innovations to serve clients is but one way Samuel feels SCube is differentiating itself from the competition.
"I think when you look at the financial service space, there are large players like Deloitte and KPMG who primarily work with the large banks. So SCube is in a very niche spot in the financial space because there are not many other web technology companies active in fintech.
"With our current clientele, we usually operate as the in-house team. So we come in, we are in your Slack, we are your Teams, and you can communicate with us on a day-to-day basis. Integrating ourselves with the client is the best way to help them integrate their own services."